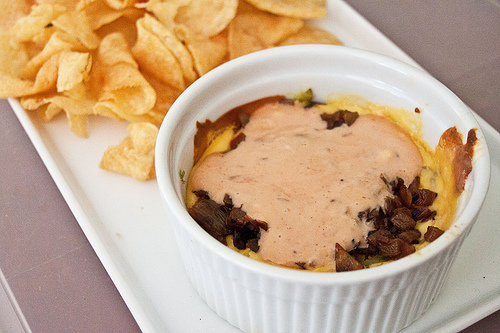 I may seem like a hoity toity food person (has anyone seen my baker's twine?) but deep in my heart I really love a good cheeseburger. And the cheeseburger I really love best is a Double-Double, animal style, from In-N-Out.
If you're not from around here, or you've been hiding under a rock, In-n-Out makes the best fast food burgers in the world.  And I, like many Southern Californians (and frankly non-Southern Californians) am borderline obsessed with them.
Los Angeles is a burger town, in the way that New York is a pizza (or hot dog) town, and Chicago is a hot dog (or pizza) town (and San Francisco is a ?  town?   Odd ice cream flavors?  Fresh figs? Mesclun?)   Angelenos take their burgers seriously.  As I craved cheeseburgers during my entire pregnancy with Boo (who is turning out to be a meat and potatoes man, no surprise), I've sampled many of the fine burgers that LA has to offer — Umami Burger, Father's Office, Pie and Burger, Big Jo's … but in the end, I'm a burger purist, because none really measure up to In-N-Out.  It's the ur-burger.  It's not that the ingredients are stellar (good quality, I would say, for fast food, but not stellar) or that the burger is everything you can imagine a burger to be – but I don't think you can do much better, food-wise – for your $3 than to spend it on an In-N-Out Double-Double Animal Style.
Animal Style, off the In-N-Out Not-So-Secret Menu, means the burger patty has been grilled with mustard, the raw onions (never my favorite) have been replaced with the addictive little flavor bombs of fried onions, pickles have been added (!) and there's extra "spread" – really Thousand Island Dressing (!!).  The combination of all the elements is a salty flavor explosion that makes you want to go back again, and again, and again.
Continue reading In-N-Out Double Double Animal Style Burger Dip