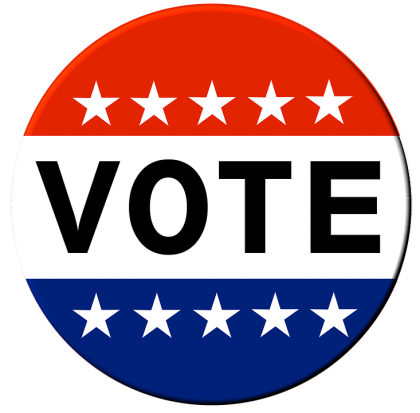 My general position:  I'm a lifelong Democrat, but voting in Democrats feels particularly urgent right now.  California's ballot is a little more complicated – if you're looking for any endorsements for federal races outside the jurisdictions on my sample ballot, I can point you to endorsements made by Raising our Future PAC.  I'm a founding member of Raising Our Future, and our platform of supporting women's health and working families – matches a lot of my values.  I also personally know the people researching races and recommending endorsements, and I trust them.
Raising our Future Endorsements
Now on to the California Ballot. This is for LA County, City of Pasadena.
Statewide Offices:
Governor:  Gavin Newsom
California needs to remain a bulwark against Trumpism.  Newsom wasn't my choice in the primary but he's my choice against Cox.
Lieutenant Governor:  Eleni Kounalakis
Secretary of State:  Alex Padilla
Controller:  Betty T. Yee
Treasurer:  Fiona Ma
Attorney General:  Xavier Becerra
State Insurance Commissioner:  Steve Poizner
Senator: Dianne Feinstein
This is a hotly contested topic in California progressive circles, but I think Feinstein has a solid record, and as long as Senate Committee appointments are handed out by Seniority, we need Feinstein's years in the Senate. California is the most populous state in the US, and should not be represented by two junior senators (not to mention that rumor has it that Harris may have her eyes on a bigger prize).
State Superindendent of Public Education: Tony Thurmond
I spend a lot of time researching, thinking about, and discussing public education in the state of California.  I'm not an expert, but I probably know more than your average layman. And the consensus among the people I know who spend a lot of time thinking about, researching and discussing public education in California is Tony Thurmond.  Marshall Tuck is a candidate who is strongly supported by the charter lobby.  While I think that there is a place for charters in public education, I think the charter lobby and the movement towards privatizing public education is damaging and dangerous.
Local Offices:
US Representative, 28th District: Adam Schiff
State Assembly, 41st District: Chris Holden
State Board of Equalization, 3rd District:  Tony Vazquez
County Assessor: Jeffrey Prang
Sheriff:  Alex Villanueva
Judicial Candidates:
Supreme and Superior Court
I generally don't believe in voting up or down on judges based on single decisions – I think that damages the judicial impartiality of judges. On that philosophy I'd vote yes on all the judges up for re-election, with the possible exception of Corrigan, who reportedly tends to rule in a partisan manner and is often a swing vote on the court. Do with that information with you will.
I'd also like a special shout out in favor of Justice Leondra Kruger. She was a mentor of mine in high school, and was unfailingly kind as well as one of the smartest people I've met.
Superior Court (I've gotten information from reviewing LACounty Bar reviews and polling groups of lawyers, who know judges well:
Office 4: Veronica Sauceda
Office 16: Sydne Jane Michel
Office 60: Holly Hancock (the judiciary is heavily tilted towards prosecutors – it's noteworthy that Hancock's experience as a defender brings some balance to the bench)
Office 113: Michael P. Ribons
State Propositions
Proposition 1:  No
Affordable Housing is a major issue facing California, but, to quote a local official who spends a lot of time in the weeds of the education budget, "
(a) the state of California funds education's discretionary budget primarily out of the state general operating budget
(b) the general fund budget in 18-19 was $138 billion
(c) K-12 education gets $56 billion of that (40%)
This means that:
(d) effectively, every ballot initiative that has a fiscal impact on the general budget takes 40% of its net cost out of the education budget."
Bonds are not revenue neutral – they are funding projects on the backs of Calfornia's desperately underfunded public schools.
Proposition 2:  Yes
This allocates existing, unspent funds that are earmarked for spending and puts them towards housing.
Proposition 3:  No
This is a bond measure that drains the general fund (which BTW, public education is funded from – see above) in order to earmark money for special projects which have a local, rather than a statewide effect.   I've also read from multiple experts that this is a poorly-written bill.
Proposition 4:  No
I am sympathetic to the plight of children's hospitals, but again, education funding in California is my particular issue, and I generally don't vote for additional bond which further strain the general fund for special projects.  Children's Hospitals also seem well-placed to conduct private fundraising campaigns.
Proposition 5: NO
Proposition 13 is one of the reasons why California, one of the world's largest economies, is forced to choose between Children's Hospitals and Public Schools.  It should be curtailed, not expanded  as proposition 5 provides.  This is a wealth transfer primarily to already-wealthy individuals.
Proposition 6:  No
We need to fund infrastructure improvements, which the gas tax does.  Higher gas prices also encourage people to buy more fuel-efficient cars and drive less, which is essential as climate change accelerates.
Proposition 7:  YES
We all know that switching back and forth between DST and PST is a demon hellspawn for anyone with small children.  This is a first important step in stopping the madness.
Proposition 8:  No
This is a fairly technical proposition that very few understand.  I don't think that type of regulation is appropriately decided by proposition.  No maintains the status quo.
Proposition 10:  No
This is a controversial vote, especially given housing affordability concerns.  I'm torn on this one, but multiple studies have shown that rent control actually increases rents rather than lowering them, and there isn't a need-based requirement for rent control.  I think there are better mechanisms to deal with California's housing crisis.
Proposition 11:  Yes
A yes vote maintains status quo and helps continue the provision of emergency services.  The yes campaign was bankrolled almost entirely by the owners of private ambulance companies, but no has mounted no formal opposition campaign.
Proposition 12:  No
County Measure W:  Yes
Water is a crisis. We simply need to capture more rainwater than we do.
Pasadena City Measures I and J: Yes
There's a very high probability that the county will raise the sales tax to the statewide cap in the next few years, and the county will capture the money, not the city.  And the money needs to go to public schools, which are desperately underfunded in Pasadena.  (Let me know if you'd like the entirely long winded explanation of why this is, but I can tell you  from firsthand knowledge that Pasadena public schools are doing heroic work with the limited resources they have.)