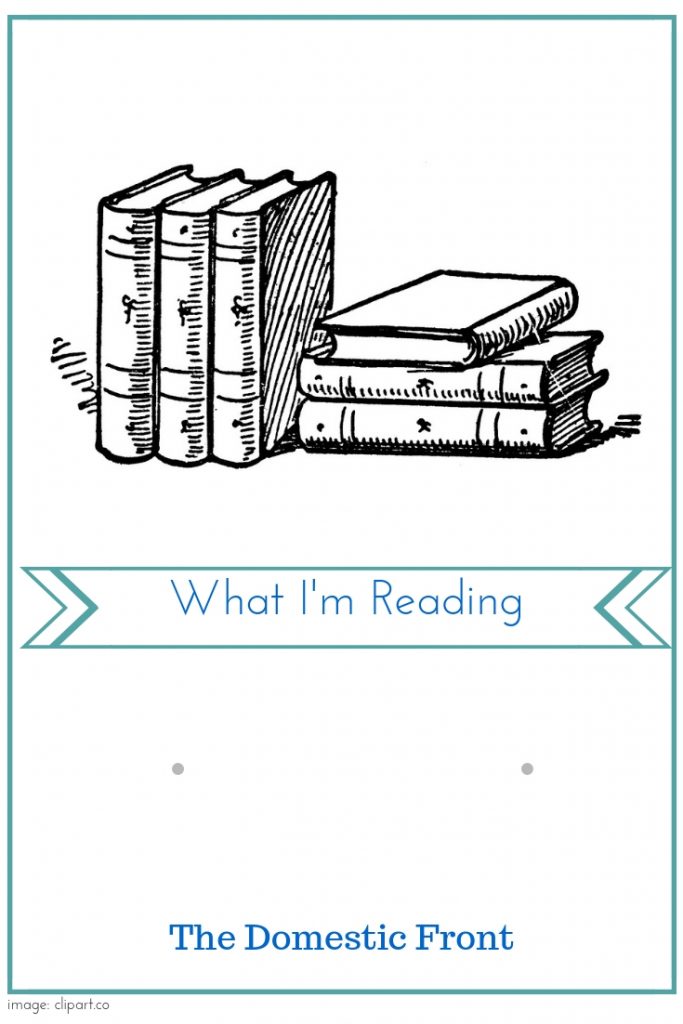 September and October are a funny time in Southern California – the rest of the world is fully into fall coziness, and meanwhile it was 87 degrees today in Pasadena.
Still fall reading, even faux fall, is a little different than summer reading.  I spent the summer immersed in the utter fluff of Kevin Kwan's Crazy Rich Asians series (wonderfully escapist, with enough social satire to make you feel like you're not reading TOTAL silliness) but as I've moved on in a fairly stressful fall, I've looked for books with a bit more … heart.  Here are some of my favorites (disclosure: affiliate links.  I might make $.02 if you buy one of these books.  Consider yourself warned):

To all the Boys I've Loved Before by Jenny Han
This was a YA  novel, but not the YA books that have become popular lately, with people dying of cancer or killing each other, or stalked by otherworldly beings or whatnot.  This was a good old fashioned high school crush book.  And it was sweet and easy to read and pretty darn wholesome.  After you finish, you can watch the Netflix movie based on the book (but a little bit different, as it should be.)
The Alice Network, by Kate Quinn
I thought this would be one of my World War II plucky heroine novels (a genre I happen to love – see Code Name: Verity and the Secret Keeper as exemplars of the genre). HOWEVER, it defied my expectations.  It was more about World War I than II (the underrepresented World War, IMO, except for Wonder Woman, which was pretty awesome, actually), there were two plucky heroines, and it was actually based (loosely) on a true story, which added an extra layer of richness to the story.
In this House of Brede, by Rumer Godden
I bought this on a whim because the Kindle version was on super sale, and I started reading it on a whim because I was looking for something soothing to read at bedtime (besides, you know, the news, which is far from soothing) and I found myself absolutely captivated.  This is the story of an abbey of Benedictine nuns in England from roughly 1950-1970.  The abbey in question houses  a contemplative order – which means they don't run schools or do good works or even ever leave the abbey.  The narrative is centered around a woman, Philippa Talbot, who entered the convent as a successful career woman in her 40's, but follows the drama of all the nuns, from the novices (think Maria in the Sound of Music) to the abbess, and the shifting fortunes of the abbey.  As well as being a riveting story, it's also a fascinating glimpse into a life I  know nothing about (I found myself googling Benedictine habits fairly frequently) and gave an intriguing insight into a life built not around building and acquiring and endless productivity, but the work of the nuns in this abbey, which was primarily contemplation, prayer, and singing.   I'm not a Catholic, but I still found this to be a great read.
Less by Andrew Sean Greer
I chose this only because I was doing a reading challenge that required me to read a book that was nominated for an award in 2018, and this one was (again) on sale for Kindle.  It was the Pulitzer Prize winner for fiction in 2018.  I  thought it would be clever, arch, and a little bit heartless, about a middle aged gay man who was a failed writer.  But the book surprised me with its warmth, and was actually not what I thought it was going to be  – it was much better.  It's also an incredibly fast read.  I discovered after I finished this that the author wrote another book I quite enjoyed – The Impossible Lives 0f Greta Wells.