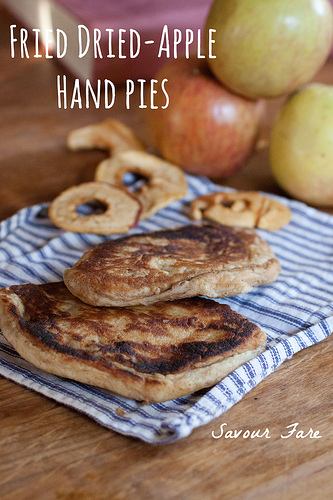 When I talk family traditions and family recipes on The Domestic Front, I'm usually talking about my family – the family I was  born into, or the family I've made with Ken and Nuni and Boo.   My family is close (now that my cousin has moved back to LA from NYC, the farthest away anyone lives is about 2 hours), and we are all food people, so it's natural to write about our places and recipes and stories.  Ken's family is harder — for one thing, they're geographically scattered all over the midwest, the east and west coasts, and for another, most of their traditions center around things other than food (like golf.  They play a lot of golf.)   My mother-in-law is a born and bred southerner, from the hotbed of American regional cuisine, but she's also a wanderer, and would be perfectly happy to live on seaweed and lentils.
There has only been one major food figure in Ken's family since I've known him (which is why he eats what I cook so happily), and that is Quincey.  Quincey was a substitute grandfather to Ken, whose own grandfathers both died rather young.   He was a true Southerner, who lived his whole life along the Virginia North Carolina border – he was also a musician, and a storyteller, a former tobacco farmer, a general handyman, and a damn good cook.  He taught Ken to play the mandolin, spent hours fixing up my mother-in-law's house, and, the few times I met him, taught me a thing or two about cooking.  Collards with fatback, corn pudding, sweet potato pie, and the best fried apple pies I've ever tasted.  Quincey's recipes were inexact — he measured with his fingers, adding a pinch of salt, a joint of butter.   I always meant to get them down on paper, in a form that could be reproduced, but Quincey died last year, and I never did.
Quincey's fried, dried-apple hand pies were, in my opinion, his masterpiece.   Other recipes I've seen for these half moon pies use pie crust, but Quincey used biscuit dough, and fried them up in plenty of butter.  Sweet and a touch salty, the resulting flat pies – almost turnovers – were utterly satisfying — as a snack, a dessert, or even breakfast.
These fried apple pies aren't Quincey's, but they're my homage.  I know he used refrigerator biscuits, and dried apples and a joint of butter.  This is the best approximation I can make, and I think these might just become a family tradition.
Fried Dried-Apple Pies
Ingredients
1 lb. dried apple rings
water to cover
⅓ cup sugar
2 Tablespoons butter
1 can Refrigerated Large size Buttermilk Biscuits
Butter
Instructions
Using scissors, snip the apple rings into pieces. Place into a saucepan, fill with water just to cover, bring to a boil, then lower the heat and simmer until tender.
Add the sugar and the 2 Tablespoons butter, and continue to cook over low heat, stirring occasionally, until the apples are soft and falling apart, the water has been mostly absorbed and the sugar has caramelized into a thick syrup coating the apple pieces. Remove from heat.
Roll each biscuit out into a round. Place 1-2 Tablespoons of dried apple filling into the center of one side of the round, and fold over the remaining dough, forming a semicircle. Pinch the dough together to form a seal.
In a large skillet, heat butter until melted. Fry the apple pies, 1-2 at a time, using a spatula to flip and flatten them, until they are browned and crisp. Serve warm or at room temperature.
Notes
Inspired by Quincey