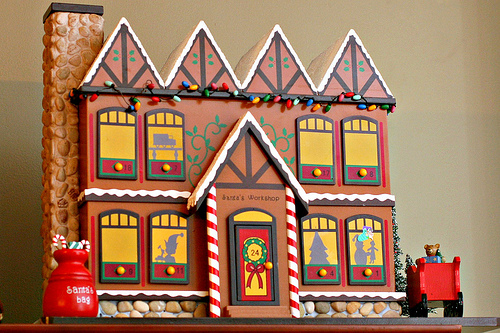 Christmas seems to have snuck up on my this year. I've been listening to Christmas music since November, have had our tree up since December 2nd, but here I am, with Christmas less than a week away, and I'm not done shopping! If you're in a similar boat (greetings, fellow procrastinator) here are a few suggestions for the foodies on your list. All are still available to ship before Christmas.
For the meat lover:
image courtesy of Creminelli
My grandfather is 98 years old and his favorite food in the whole world is salami. Ergo, it must be health food, right? This year I'm giving him a salami from Creminelli. The fine folks there were kind enough to send us a few salamis to sample, and we inhaled them. As in, I couldn't get a picture before they disappeared inhaled them. The Nuni has been asking for them every day since, and my husband has requested them in HIS stocking. These are good salamis. Our collective favorite was the wild boar, but I have a soft spot for tartufo. You can find them at many local retail establishments, or there's still time to order online.
For the reader:


I have cooked and posted many a Laurie Colwin recipe on this blog, but I can't replicate her beguiling prose. Her books are wonderful to cook from, but even better to read. Do someone you love a favor and buy them Home Cooking

and More Home Cooking
. They will love you back.
For the mini:


My proudest parenting moment to date was when someone mentioned "Julia" in conversation and the Nuni popped up with "Julia Child". For your budding epicureI can't recommend enough Rosemary Wells wonderful book, Yoko
, which teaches the lessons of fearlessness and tolerance through sushi. Pair it with this darling Wooden Sushi Set
from uber toy makers Melissa and Doug, and get them cooking in the (pretend) kitchen.
For the cocktail drinker:

I first tasted an Amarena cherry in a Manhattan served at Clyde Commons, in Portland, and I was hooked. Their intense cherry flavor, melting texture and ruby syrup elevate any drink to a whole new level. I can inhale maraschino cherries with the best of them, but these are special. Available at igourmet.com or in Williams Sonoma stores.