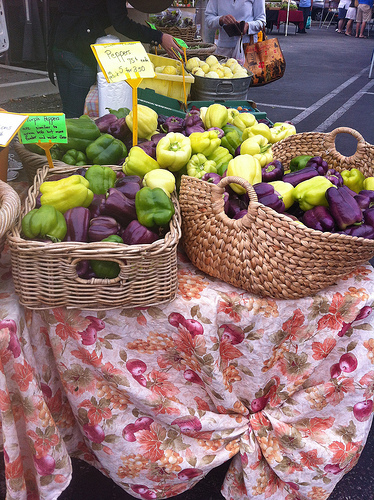 I haven't been around here much, have I? I would say that I haven't been cooking much, though that's not exactly true. I haven't felt like writing? That's not exactly true either. I suppose you could say that life has gotten in the way. In all its messiness and joy and sadness and stress and angst. And that is not going away any time soon. But I do want to share. September is a hibernation month in Los Angeles. Everyone else in the world is all "lalala I love fall!" and you probably want to kill them because it is DISGUSTINGLY hot here and your sandals have a broken strap and you're trying to stretch that last summer pedicure out as long as possible but you really shouldn't be doing that. But October! October brings a little crispness to the air. Hot tea no longer sounds like an abomination. You might even consider wearing a scarf! (But not a wool one. Let's be realistic.) So here's my summer, in photos (mostly courtesy of Instagram. You should follow me there. But I will warn you that I work in an office and I thought people might get bored of the 873rd photo of my paper strewn desk and LA traffic, so most pictures come on the weekends).
Nuni started first grade! She is SUCH a big girl now, though her backpack might tell a different story. (Don't be fooled. She uses it mostly to transport her uneaten lunch, unworn sweater and notes written to her BFF).

I made broccoli salad for the back to school pot luck. I am such a healthy mom!

Also simple summer peach cake. Just because.

Bootsy has been running around like a madman. Also, climbing onto furniture and then diving off, headfirst. (Which, come to think of it may have something to do with why I've been around here less…"

Sometimes this is the result:


(he's fine, BTW. We have explained that all the best action heroes have facial scars. Like Harry Potter. And Indiana Jones. Unfortunately, his vocabulary currently consists of "doggie" "cracker" and "Uh oh" so I'm not sure the point really hit home.)
We took the dog to the beach! She was quite disturbed by that big wet thing. And the other dogs. The outing wasn't what I would term a huge success.
We explored the neighborhood. I discovered the joys of raspados at Oasis Ice Cream – you should go there. This is fresh strawberries, shaved ice, strawberry syrup and condensed milk.  The owner also makes these super cool fresh fruit and vegetable frozen yogurts.

And got these fantastic baguettes at Fresco Community Market. You should also go there. It's this great little independent supermarket with interesting dried pastas and nice produce and organic soda and a great beer selection.

I've also sat in approximately 3,000 hours of traffic and worked for approximately 3,100 hours.  What have you been up to?