Look, I want to level with you here. We all know about screen time and kids and TV and blah blah blah, but the truth of the matter is that TV is indispensable to working moms. Maybe some kids will quietly play imaginary games in their rooms on their own, but mine will draw on paintings with marker (true story, happened today), if they're not properly distracted. I would like my children to have something to do so that I can do something besides entertain them – something like, oh, clean marker off of my paintings (windex, worked like a charm), or take a shower, or write this blog.
But just because I am OK with my kids watching TV, that doesn't mean that I'm OK with my kids watching any old TV. While in theory, I have nothing against someone who lives in a Pineapple Under the Sea, ideally I'd like my kids to be watching something that makes them think, and inspires them to do something besides watch TV. Because eventually I'm going to succumb to my mommy guilt and turn off the TV, and I don't want to hear the whining.
When Clever Girls and Amazon Prime Instant Video asked me to review Amazon's new show, Creative Galaxy, I signed right up. (As an aside – I honestly do not know how any buy person exists without Amazon Prime – it's a lifesaver for me. And the free Instant Video library is a great aspect of it. And this is 100% my opinion, and does not reflect any sponsorship of this post.) Creative Galaxy is produced by Out of the Blue Enterprises with Angela Santomero (Blue's Clues and Super Why!) serving as Creator and Executive Producer. Without knowing that connection, I could have seen it- what Super Why is to reading, this show is to art. It deals with the animated characters Arty (a cute little green alien) and his alien, um, pet? Epiphany (a flying creature which reminded me very strongly of Glomer from the old Punky Brewster cartoons) who solve problems with art. Each episode deals with a different theme and type of art – one dealt with the idea if you like your creation, you didn't make a mistake, even if it's not 100% accurate, which brought in references to Picasso and Cubism, and another talked about making recycled art from used household items. Each episode ends with a live action sequence of kids doing a craft related to the ones in the show. There's an overarching thing that art is everywhere and creativity is encouraged – the shows end with the invocation, "Go out and be amazing!"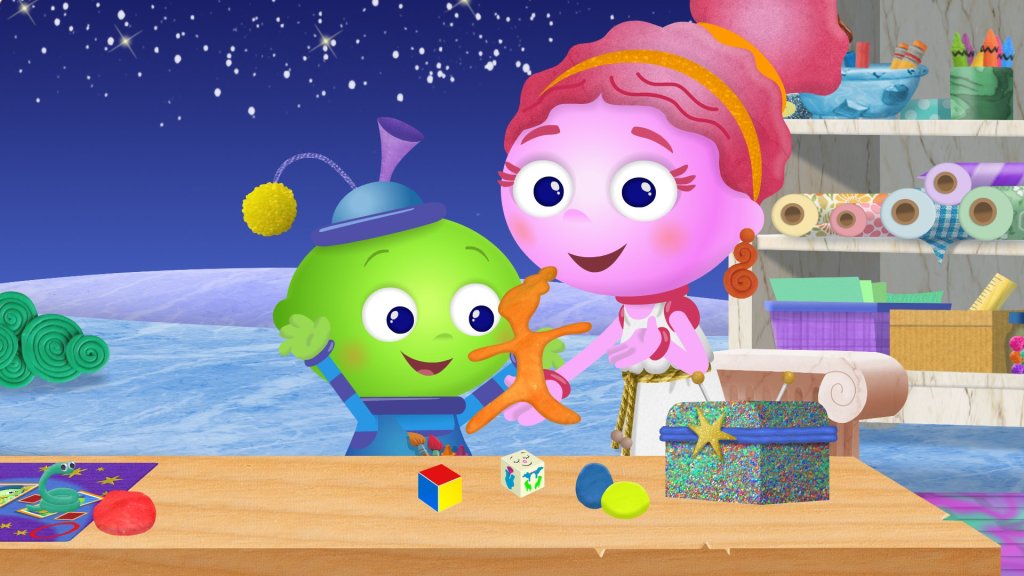 As a parent watching the show, I personally found it less engaging than say, Game of Thrones, but I think we're waiting to introduce that for the kids. In all seriousness, I would call this good kids' entertainment, rather than family entertainment, though I appreciate that it provides lots of ideas for art projects to do with your kids, which is not something that comes naturally for me. It would be especially great if Amazon could provide with the listing for each show a list of the crafts demonstrated and the materials required, so parents are not beset with "Mom, we need to make a treasure box right NOW." when there are no popsicle sticks in the house. But I write recipes here, and I like ingredient lists.
I was asked to watch it with my 2 year old, so I sat down with him and the iPad and turned it on. He was engaged for about 10 minutes, and then asked to watch another show (to be fair, the only TV show he will watch straight through is Barney, and the rest of us are tearing out our hair at having to listen to that darn purple dinosaur). I think the animations were at his level, but the themes and crafts escaped him – he's still at the scribble on a piece of paper (or paint the wall using mommy's best mascara) stage.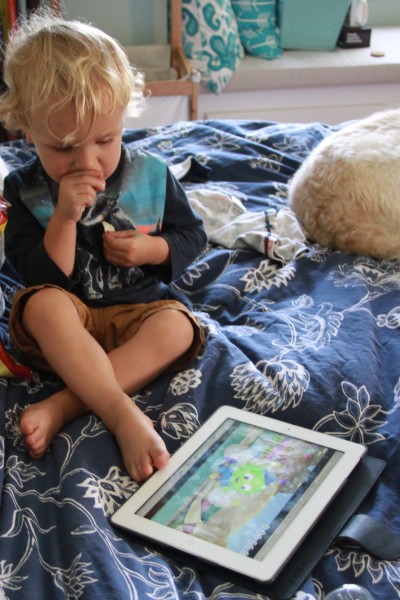 I called in the Nuni, who is newly 7, as a pinch hitter. She's probably a little older than the target audience, but we tend to watch shows for younger viewers around here, so she dove right in. The show's animation and production values makes it seem like its appealing to younger viewers, but the crafts are fairly sophisticated, and the kids doing the crafts are definitely grade schoolers. I'd personally say that 4 through 6 year olds are the sweet spot. The Nuni really loved the show – watched 4 episodes straight through, and then asked for more. I asked her for her reactions to the show, and I think you all are best served by me copying them here verbatim:
It's so good -I think it would really appeal to kids
My favorite craft was when they made a picture frame but did everything crazy like the face and one eye was normal but the other one was on top of the normal one.
I think every person could enjoy that show. A lot of people would like it.
I think that it is good because it teaches you how to do different types of art, like when you recycle stuff that you already used and use it for art.
I think that something could be better by the pictures looking more realistic.
If I were in charge of the show, I would make things more realistic. It wasn't really that bad – the pictures really weren't that bad. I just think they could have been better. (I did push her to offer criticism, like all good reviewers must).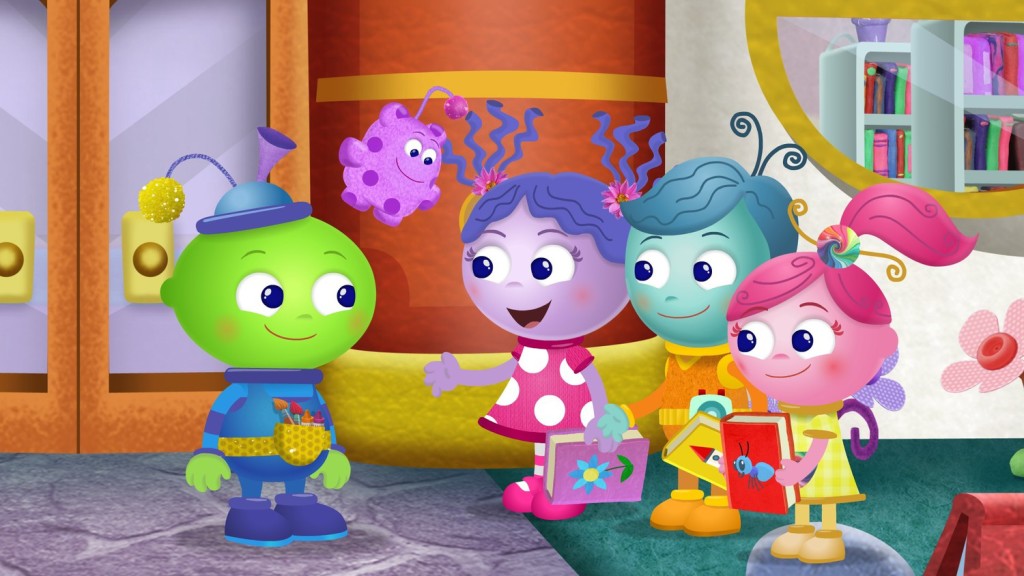 And there you have it. It could be more realistic, but otherwise, it was pretty great, and every person COULD enjoy the show.
I was selected for this opportunity as a member of Clever Girls and the content and opinions expressed here are all my own.