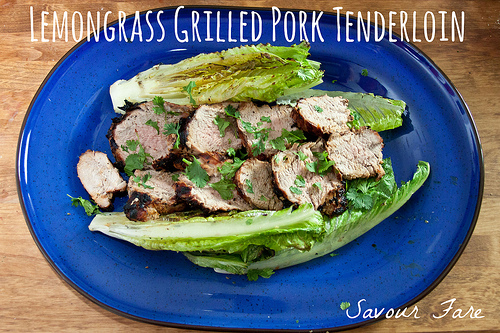 I first tried Vietnamese food the summer after I graduated from college. I was in the south of France with my parents, who were chaperoning a group of college students through a summer program. We were staying in a hotel in a small town on the Riviera where nearly every restaurant served a variation on the following menu: Fish soup, grilled fish, poached fish, sauteeed fish, tapenade. Although washed down with copious amounts of rose wine, we were desperate for some.. any! variation in our daily bread. So when we stumbled on the town's only non-French restaurant, we fell on it like starving people.
Vietnamese food was a revelation – clean flavors bright with citrus and fresh herbs and that dank, funky flavor I since learned comes from fish sauce. When I moved to New York that fall, I found a local Vietnamese restaurant that delivered to my apartment, and went to town. I fell hard for crunchy nem wrapped in a lettuce leaf with herbs and dunked in that mysteriously orange nuoc cham, the star anise aromas of Pho (still my favorite food when I have a head cold), delicately crisped Banh Xeo, fragrant with coconut, and Bun Thit Nuong – bland noodles with crispy, savory pork on top. Pork with layers of flavor, charred from the grill.

I still love Vietnamese food, and now that I live in Southern California, which has a large Vietnamese population, I eat it frequently. But I've also brought some of the things I love about Vietnamese food – the herbs, the funkiness, the layers of flavor – into my own, definitely non-Vietnamese cooking. I adapted the great thit nuong recipe from my friend Cathy into a marinade that I use on pork tenderloin. The result is a dish that is Vietnamese-inspired but isn't anything you'd find in Vietnam, and I can get all the ingredients at my local supermarket. It still has layers of flavor, but I serve it with grilled romaine instead of rice sticks.
This grilled pork has become a summer staple for me. The lemongrass adds a delicate citrusy note that's balanced by the tang of the fish sauce and grounded by the sesame. The sugar makes it char up beautifully on the grill, and it can be paired with any side dishes, from corn on the cob to risotto.

Vietnamese Lemongrass Grilled Pork Tenderloin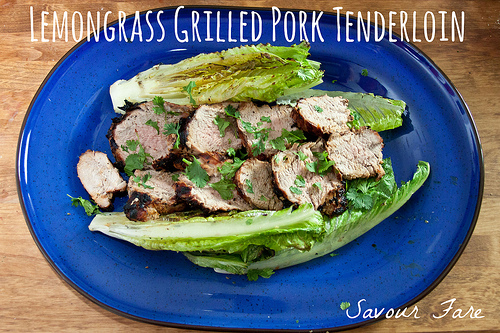 Ingredients
2 stalks lemongrass (or ¼ cup lemongrass paste from Gourmet Garden)
2 large shallots
4 cloves garlic
3 Tablespoons brown sugar
several grinds fresh black pepper
2 Tablespoons honey
2 Tablespoons fish sauce
1 Tablespoon soy sauce
1 Tablespoon sesame oil
2 Tablespoons olive oil
2 pork tenderloins
cilantro
Instructions
Chop the lemongrass and blitz in the food processor until finely chopped. You may also want to pound it with a mortar and pestle.
Add the shallots (peeled), garlic, sugar, peppper, honey, fish sauce, soy sauce, sesame oil and olive oil and blitz until the mixture is completely mixed and the vegetables are finely minced.
Marinate the pork in the lemongrass mixture for at least 2 hours but preferably more than 4.
Grill on the hot part of your grill until cooked through and charred on all sides. Slice and serve, sprinkled with cilantro.