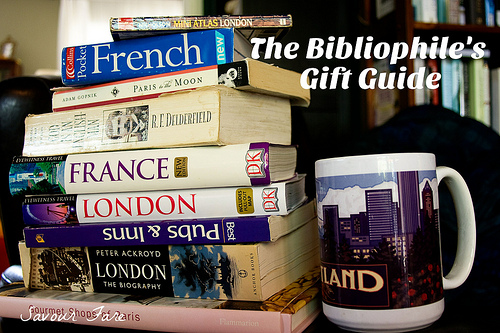 Things have been quiet (read: busy) but it's time to start counting down the days to Christmas. First up, a gift guide.
You've probably done most of your shopping already (or not. This is a no-judgement zone). But if you're anything like me, you're always looking for something else to round out your list. Despite my Kindle love (and I am, in fact a convert – one of these days I'll write about my Kindle love and the library), there's nothing like a book as a gift. Easy to wrap, lasts forever, doesn't take up much room, and can be purchased at a cozy bookstore, which is almost never overrun with holiday craziness (or online. I admit to that, too. And if you haven't joined Amazon Prime (2 day shipping!) now is the time to sign up for a free trial
.) Here then, is my list of great gift books for 2013. (Links are affiliate links).
For your cousin who just got married and is learning to seriously cook with the fancy knives and brand new KitchenAid Mixer she has recently acquired:
The Zuni Cafe Cookbook
Why:  This book is a modern classic for a reason.  Judy Rodgers, who passed away this year, has written a cookbook that is not only a collection of (excellent) recipes, but is also a book that's interesting enough to read cover to cover and a true primer on technique.  This book will make her a better cook – worthy of all those fancy pots.
For your husband, who follows the stock market for fun and actually reads corporations' annual reports as if they were magazines:
Berkshire Hathaway Letters to Shareholders
Why: To quote my husband (who happens to read annual reports for fun): "You're getting the collected wisdom of America's greatest investor in real time." (He also wanted me to point out that you can print these for free off the Berkshire Hathaway website.)
For your college roommate, who has been going through a tough time and could use a laugh and some empathy:

Hyperbole and a Half: Unfortunate Situations, Flawed Coping Mechanisms, Mayhem, and Other Things That Happened
Why: Anyone who reads her genius blog knows that Allie Brosh is a wonder – she manages to be both poignant and hysterically funny at the same time.  The book is a collection of some of her best cartoons and some new material, but it's all fresh and hilarious and so, so true.
For your gay BFF, who follows pop culture like it's going out of style and will never leave New York because of Broadway:
Humans of New York
Why:  Anyone with a Facebook feed knows that the zeitgist has arrived, and it was photographed by Brandon Stanton
For your mother who loves to cook and who loves to travel, but tends to cook the same things and visit the same places over and over:
Jerusalem: A Cookbook
Why:  This is the best cookbook I've bought this year, maybe in many years.  The recipes are fresh and exciting – evoking the city that inspired them with beautiful photographs.  It's a great book for the armchair traveler, but it's also a great book for the cook – the flavor combinations are often surprising and always delicious.
For your curly-haired rosy-cheeked toddler, who learned animal noises before he learned any actual words and thinks every dog he meets is a friend:
Why:  with cute pictures of real dogs, a lilting, fun rhyme, and some basic pop up characteristics, this book is sure to be a hit. It also teaches opposites (big dog, little dog, neat dog, sloppy), and some preliminary counting.  In our house, it's a great favorite, accompanied by cries of "Doggie!' and "aGEN".
For your precocious six year old daughter, who is balancing right on the cusp of kidhood, and is just now finding secrets to keep (and the ability to write them down):

Just for Me: My Ramona Quimby Journal
Why: Ramona is both timeless (I myself had a Ramona Quimby diary) and relatable, and you will get bonus hours of enjoyment reading your kid's creative spellings.
For your book club buddy, who reads as much as you do, and has already read all of the obvious suspects:

The Ocean at the End of the Lane: A Novel
Why: Gaiman gets overlooked by the lit fiction set who are all busy reading Donna Tartt and Jhumpa Lahiri, but this is a gem of a book. Part horror story, part fairy tale, part psychological insight – you'll want to read it and then have someone to discuss it with. Plus, it's short, so you have plenty of time to read it before next month's meeting – even with all the holiday madness.
For anyone at all: 
One Summer: America, 1927
Why:  Who doesn't love Bill Bryson?  Funny and smart, he's an excellent tour guide and dispenser of trivia.  This book covers baseball, gangsters, airplanes, the stock market – all with Bryson's trademark wit.