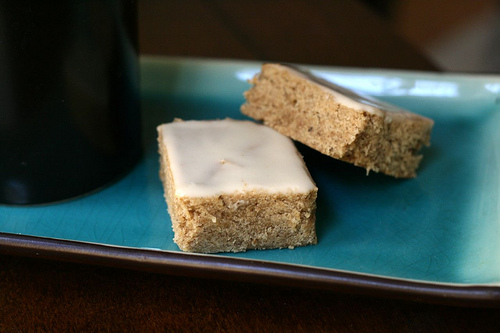 Chai Bars.
Spicy. Sweet. Simple.
You can find the recipe, together with some thoughts on kitchen organization at www.brooklynlimestone.com, where the lovely Mrs. Limestone has asked me to contribute a guest post. Be sure to check out her fantastic house while you're over there — it's jawdropping.
You can also find the recipe <a href="http://www.thedomesticfront.com/recipe-index/recipe-chai-bars/">here</a> though you won't get my lovely prose.