This month was  less prolific than last – in part because I have taken up knitting, which lends itself to TV-watching more than reading, sadly, but which is a marvelous stress reducer (until you have to frog the last 10 rows you knit because your pattern got off, somehow.)  (TV-Watching has been really Netflixing, which has been split amongst The Americans, Downton Abbey, Dr. Who and Parks and Recreation, which may be my favorite comedy of all time.  If you haven't watched it, you should.  All the seasons except the last one are on Netflix!  Each episode is only 22 minutes long!)   On to the books!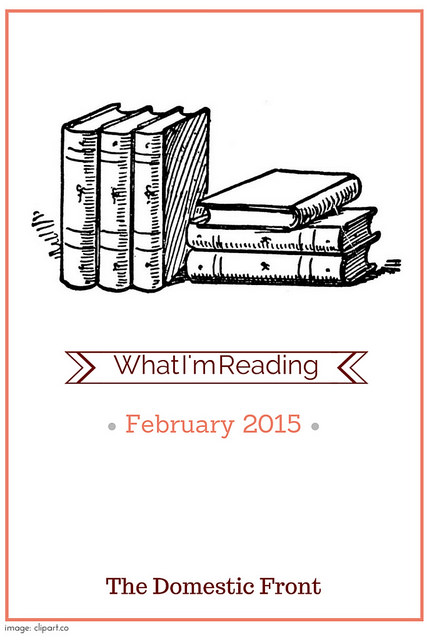 The Miniaturist by Jessie Burton
This is the story of a young wife in Amsterdam in the 17th century, whose husband provides her a doll's house replica of their house, which is furnished by a mysterious miniaturist who seems to know everything about their lives.  I picked this up because I'm a historical fiction junkie, Dutch culture during this period fascinates me (I enjoyed other books with similar settings, like Confessions of an Ugly Stepsister by Gregory Maguire
(best known for Wicked
), The Coffee Trader by David Liss
, and Girl With a Pearl Earring by Tracy Chevalier
), and I love miniatures and doll houses, so the premise was interesting.  I liked but did not love this book, however.  The language was lovely, the historical detail rich, but I found the protagonist uninspiring, the "twists" easy to spot from a mile away, and the resolution of the miniaturist plotline unsatisfying.

Greenglass House by Kate Milford
This was a middle grades book, and I did love it, and will probably pass it on to the Nuni in a year or so. Milo lives in an inn owned by his parents that caters to smugglers, and is looking forward to a quiet winter break with his folks when a mysterious cast of characters arrive, clearly looking for something. Milo, along with his friend Meddy, takes on the role of a ranger from a role-playing game, and sets out to find the secrets of the inn and the mysterious guests. There are treasure maps, attics to be explored, excise men, love stories, cat burglars – it's a lot of fun. This book reminded me of Trenton Lee Stewart's The Mysterious Benedict Society
, and Ellen Raskin's The Westing Game
, both of which are middle grade favorites of mine. I loved the puzzles, the fact that Milo was adopted and of a different race from his parents, which mattered but wasn't a big deal, the surprise ending, the crazy characters, and the descriptions of the house. There aren't a lot of great mysteries written for kids, and I think this is a wonderful one, entertaining for adults, as well.

Paddle Your Own Canoe: One Man's Fundamentals for Delicious Living by Nick Offerman
Despite my love for Parks and Recreation noted above, and my accompanying admiration for Ron Swanson (played by Nick Offerman) I didn't actually choose this book – it was the selection for my book club this month.  I found this book reasonably entertaining, and I think I like Offerman as a person, but I wanted it to be funny, and it wasn't very funny – probably because Offerman's background is in theater, not comedy.  I also get tired of being told to put down my phone and move away from a computer.  I don't want to build a canoe!  Mind your own business.  Solid three star read for me, but not much more.

The Life-Changing Magic of Tidying Up: The Japanese Art of Decluttering and Organizing by Marie Kondo
This is the book of the moment – the one bloggers are going on about and New York Times columnists are nattering about and the number one bestselling book on Amazon (I got it at the library.)   If you want to feel like part of the zeitgeist, you should read it, but I can summarize the book for you right here:  1) The way to organize your stuff is to get rid of 75% of it; 2) the way to get rid of stuff is to throw away anything that doesn't make you viscerally happy (Kondo describes it as being a "shock of joy".)  3)  Get rid of your stuff all at once instead of gradually and 4) Get rid of your stuff in this order:  Clothes, Books, Papers, Miscellaneous, and Sentimental Objects.    If you do this, you will be happy, lose 10 pounds, and your house will never be messy again, or so Kondo promises.  I can't help but be skeptical of this book for many reasons.  First, who has the time to take every single book they own off the shelves in order to cradle it in their hands and determine whether it shocks them with joy?  I can't believe all the reviews on Amazon have actually done the full KonMari cleanse (yes, she brands it).  Second, the book is FULL of stuff that sounds batshit crazy but may just be cultural differences about letting your socks breathe and your purses rest and thanking your possessions for their service.  I can't figure out if Kondo is crazy or just a genius.  She talks to her possessions, yo.  She describes them as her friends.  Third, there is a long section about organizing your lecture materials and nothing on organizing your kitchen implements.  Even if my can opener does not spark joy, do I not still need a can opener if I want to eat my joy-sparking spaghetti-o's?  Fourth, no rebounds?  Really?  I live with CHILDREN.   Children who are the personifications of the 2nd law of thermodynamics. Kondo is 30 and does not have children, and that is EXTREMELY apparent in this book.  Despite my misgivings, I have found myself buying in – there are 10 bags of used clothing and 3 boxes of books on my front porch, awaiting donation, and my closet looks like a dream.  I have yet to thank any of my possessions for their service, though, and the rest of my house is still a clutter-fest.

Miss Buncle's Book by D.E. Stevenson
I don't even know how I found this, but if you're into interwar chronicles of English village life in the tradition of Barbara Pym or Agatha Christie (without the murders) or Downton Abbey (without the melodrama), or Evelyn Waugh (without that ineffable Waughness) then you will find this as charming as I did.  Miss Buncle lives in a sleepy English village, and concerned about the state of her finances, writes a book about said sleepy English village which riles everyone up.  Then Miss Buncle (under a pseudonym of course) writes a second book, in which her nom de clef character writes a book about a sleepy English village, in which a resident writes a book, and so on and so forth – it gets quite meta.  The characterizations are quite amusing, and the whole thing makes me want to sit down with a pot of tea and some lemon curd tartlets and gossip with my neighbors.
There you have it – have you read anything wonderful or awful lately?