Temperamentally, I tend towards moderation.   I like to vary my menus, I rarely binge-watch TV shows, I don't wear the same clothes, or the same shoes, every day.   There are a few things that catch my fancy, that I feel compelled to return to and even to proselytize.  These are my latest obsessions.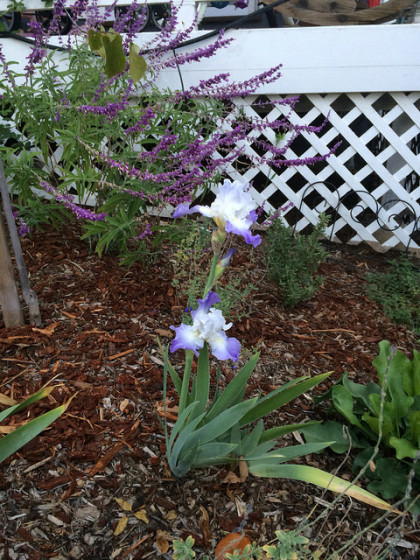 (Besides the blooming irises in my newly drought-tolerant front yard.)
 Sporcle
I am a trivia head.  I sometimes wonder what I could accomplish if my head wasn't stuffed full of trivia.  Since it is stuffed full of useless trivia, I shall have to content myself with acing Sporcle quizzes.  From the completely trivial (Can I, in fact, identify mammals by close ups of their ears?) to the educational (I can now name 53 of the 54 countries in Africa consistently, though for some reason I always forget Uganda), to the mind bending (logic puzzles) or amusing (Katy Perry or Zooey Deschanel?).  It's a fun tool for procrastination, learning and just blowing off some steam (or those facts buzzing around in your head).
The Great British Bake Off (or as they call it here in the US, the Great British Baking Show.  If you're searching and all.) (Warning:  Clicking the first link will spoil the winner for Season 7, which has not yet aired in the U.S.  Googling Great British Bake Off will also spoil the winner, since it was written up ad infinitum in the UK.  You've been warned.)
This is a show that was basically designed for me.  Take a cooking competition, put it in a big tent in a beautiful flowering field (with lambs!  There are always lambs!), filled with aqua blue mixers and refrigerators and darling china crockery.  Add in a mixed cast of truly amateur bakers, twinkly-eyed British judges (Mary Berry could stand in for Miss Marple) and hosts who engage in endless puns and seem genuinely fond of the contestants, and this is the BEST SHOW ON TELEVISION.  Each episode has three "bakes" – a signature bake (where the bakers put their own spins on a classic recipe, like a loaf cake), a technical bake (where the bakers are given a rather sketchy recipe for a relatively complicated item and are all required to bake the same recipe, and are blind judged – i.e., based on their actual baking ability), and a "showstopper", where the bakers are required to do ridiculous things like make scenes out of cookies.  The drama isn't manufactured back stabbing – it's all things like "Will the puff pastry puff up?" or "Will the ice cream set in time?" and the contestants are polite to each other and the one who wins seems to be the one who is genuinely the best baker (or at least in the top three – you can go out on a bad week).   Riveting.  And soothing.  It airs on PBS in the US (the most recent season, which is called Season 2 in the U.S., but was Series 4 in Britain) just wrapped up, but Season 1 in the U.S. (Series 5 in the UK, just to be confusing) is on Netflix!  (This is a show that my entire family will sit down and watch with me, so bonus!)
Ever seen a dress that you love, but you want longer sleeves, or a shorter skirt, or a different neckline?   Do your clothes fit your waist or your boobs but not both?  That's why EShakti is cool.  First of all, they have super cute dresses.  The ones pictured above are ones I personally own, but they also have cute prints, and more formal dresses, and retro styles.  The prices are reasonable and they have frequent sales and coupons (clicking on the link above saves you $40 on a $70 purchase.)  PLUS for a mere $7.50 more you can have the clothes customized to your measurements and change the style.  I bought the dress on the top left with 3/4 length sleeves, and the one in the middle with long sleeves.  I've had very good experiences with them (with the caveat that I have never tried their pants.  Can't speak to the accuracy of their pants measurements.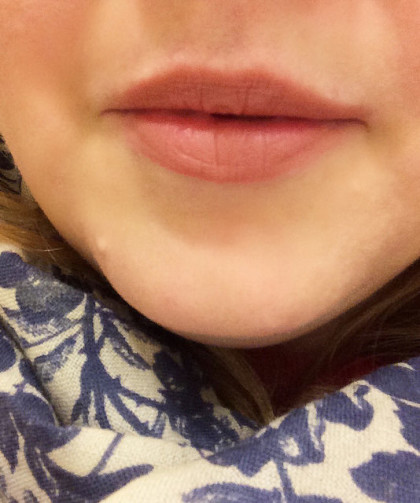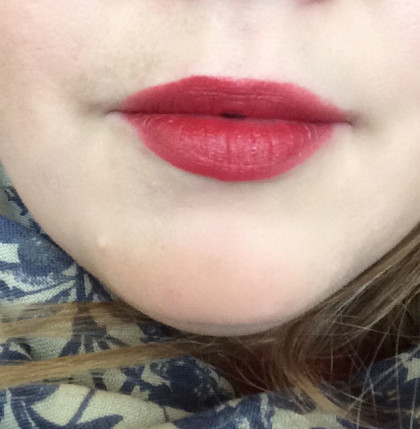 Like many other women, I am constantly searching for the perfect shade of red lipstick that doesn't turn hot pink and the perfect shade of nude lipstick that doesn't make me look like I have no lips.  I am not averse to spending $30 on a tube of lipstick if necessary (I'm a NARS addict) but these lipsticks are under $6 and they are the holy grail of shades, at least for me.  My favorite nude (#14 on the left) and the perfect, Agent Carter, 1940's siren, matte red (#01 on the right, obviously in different lighting).  They have good staying power, a reasonable pleasant scent/flavor, are matte without being horrifyingly drying, and are excellent additions to my lipstick arsenal.
I have sung the praises of Tiny Beautiful Things, the book of advice columns written by Cheryl Strayed (most famously the author of Wild) before, and now you can listen to the podcast.  Strayed and writer Steve Almond, who both wrote for "Dear Sugar" the advice column at the literary magazine The Rumpus, team up for this podcast.  Neither are psychologists or therapists or have any particular credentials to give advice, but as writers they have a way with words and a compassionate interest in the human condition.  It's just lovely listening – they talk about their own lives, they read poetry that they think is pertinent, and they occasionally call up special guest pinch hitters who may have particular insight into the problem at hand.  The letters are so individual and yet universal, and the advice is fallible yet wise.   I loved the book; I love the podcast.  It is great balm to my psyche during my soul-destroying evening commute.
What have you been obsessed with lately?