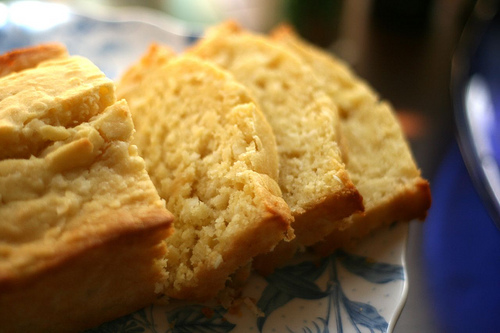 It's the weekend. Which means, of course, that you have time to relax. Or to spend time with your family, spend time with your friends, clean your house, water your plants, and also cram in sixty million errands into two short days (and people who do not have to be in an office on weekdays, can you do your errands then? Thanks.) Weekend time, much like weekday time, is to be treasured, and sometimes I treasure that time by spending it cooking, one of my favorite activities. I lovingly research recipes, and plan meals, and braise and roll and bake and chop. Sometimes, I do not.
Last weekend, though, I had six women (the lovely ladies of my book club) coming over for an early brunch, which means I had to clean my place like a madwoman (I have a toddler, aka a storm of destruction and chaos in my home) and, oh, cook something brunchy. I'm not great at brunchy. And I didn't have the time to lovingly pore through my eight thousand cookbooks and find something.
Fortunately, I remembered the "recipe" for quick bread in Michael Ruhlman's book, Ratio, which I've mentioned before. It's a great resource for "pantry" cooking, because it allows for infinite substitutions, which means pantry cooking at its finest.


In this case I decided to use a can of crushed pineapple and some coconut I had stashed in the cupboard. (I have many, many things stashed in my cupboard. Pineapple and coconut are among the tamer of these). I replaced some of the liquid in the basic quickbread recipe, and some of the sugar (since the pineapple is so sweet) and the result baked up perfectly, and easily. I mixed up a quick pineapple cream cheese spread with some more of the pineapple, and brunch was served.
Pineapple Coconut Quick Bread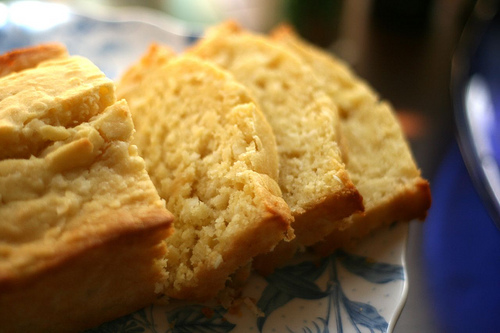 Ingredients
8 oz. flour
1 ½ tsp baking powder
1 pinch salt
2 oz. sugar
4 oz. milk
5 oz. crushed pineapple in heavy syrup
4 oz egg (about 2)
4 oz. butter (melted)
¼ c sweetened shredded coconut
Instructions
Combine the flour, sugar, baking powder, coconut and salt in a large bowl. In a separate bowl, mix together the milk, eggs and butter, add pineapple and combine with the dry ingredients.
Bake in a greased loaf pan at 350 degrees for 30-50 minutes.
Notes
Adapted from Michael Ruhlman's Ratio
Pineapple cream cheese:
Ingredients
4 oz cream cheese
4 oz. crushed pineapple in syrup
1 tsp. dried ginger
Instructions
Combine all ingredients, serve with pineapple bread.