Football is great. Really great. But let's get real — we all watch the SuperBowl for the commercials, right? (OK, except for a few select people in Pittsburgh and Wisconsin). If you're throwing a Super Bowl party, but you don't want to miss a second of the game (or the commercials), here are my top 10 make ahead game day foods. They can all be made entirely or mostly in advance, so you don't have to miss any of the good part by hanging out in the kitchen.
10. Beets, Blue Cheese and Bacon Dip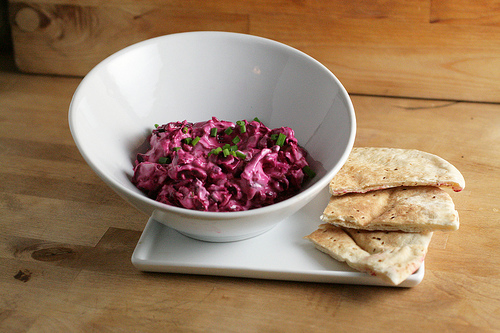 This is the flavors of a steakhouse salad bar in dip form. Plus, it's made from vegetables, so it's totally healthy, right?
9. Black Eyed Pea and 3 Pepper Salsa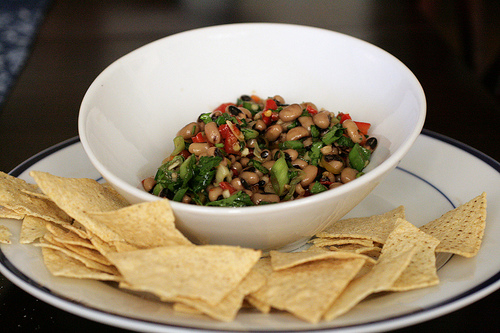 This has a ton of fiber, and actually is healthy. Plus it's a fresh salsa that's perfect for January, when there are no fresh tomatoes in sight.
8. Crockpot Red Beans and Rice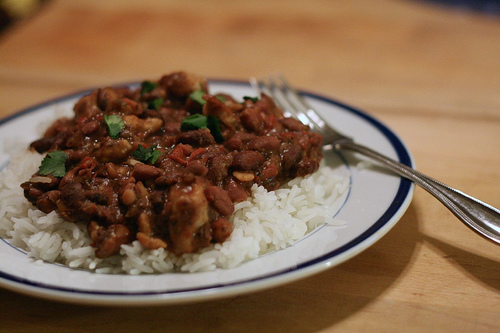 Bring your team luck by making this New Orleans style red beans and rice in honor of last year's victors, the New Orleans Saints.
7. Grilled Pimento Cheese Sandwiches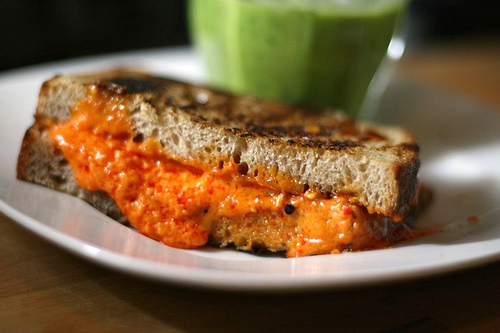 These are a little bit of spicy and a lot of orange. If you don't want to take the time to grill the sandwiches, the pimento cheese makes a great spread for celery sticks or crackers, too.
6. French Onion Dip from Scratch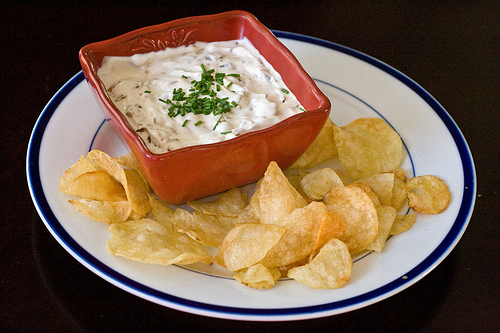 Caramelizing onions in the slow cooker makes this classic dip an easy and impressive made from scratch recipe. If you haven't invested in a slow cooker yet, you might try this Maxi-Matic 1-1/2-Quart Slow Cooker
which is good for small batches, dips and the glories of caramelized onions.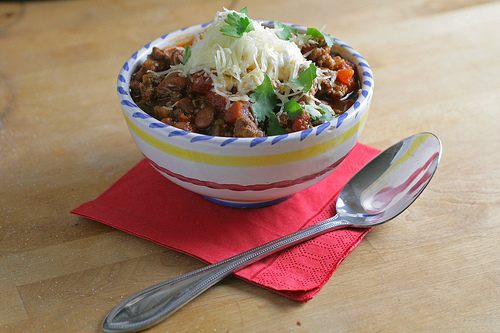 Nothing warms you up on a cold cold day in February like a big bowl of chili. This can be made in advance, and is as easy as they come. Serve with lots of toppings like cheese, chopped onions, and for that perfect declasse touch, fritos.
4. Hot Clam Dip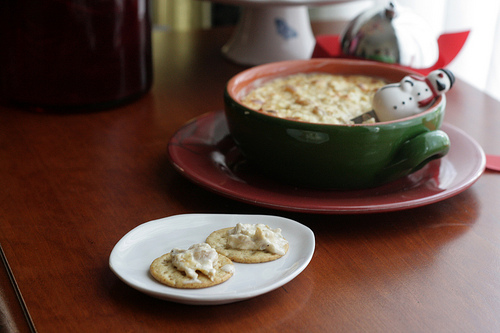 My daddy left most of the cooking up to my mom, but this is one of his signature recipes, and really, nothing beats it. Be sure to get a good strong horseradish to mix in.
3. Crockpot Carolina Barbecue Pulled Pork
Make it into sandwiches or sliders, but this pulled pork also makes a fantastic topping for nachos. Don't say I didn't warn you.
A classic game day snack made into an easy to prepare dip. Best of all, it can be mixed in advance and popped into the oven during time outs.
And last, but not least:
1. The Domestic Front's best Chewy Chocolate Chip Cookies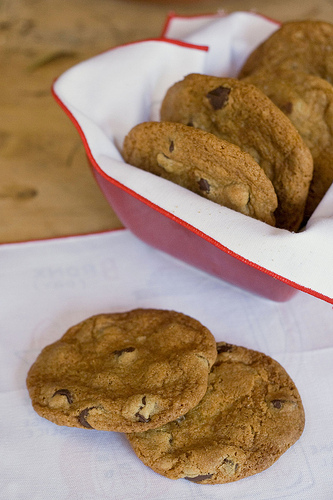 Classic, All-American, and like the taste of victory, so very very sweet.