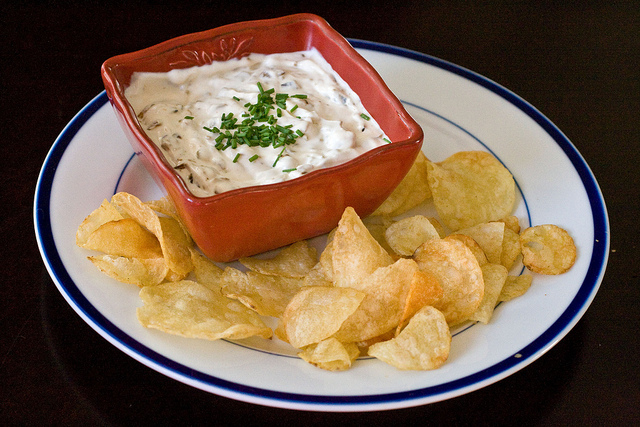 Sometimes, I want to spend time in the kitchen. I want to smell and chop and stir and taste and really EXPERIENCE cooking. Sometimes, I want to go about my life. I want to watch the Superbowl, go to work, read to my daughter, talk with my husband, play with the new puppy. But just because I don't want to spend time cooking doesn't mean I want to eat bad food. I still want to eat good, homemade food, made from scratch.
If I want onion dip for a Superbowl party, I could use the classic recipe: open a packet of Lipton's soup mix and a container of sour cream, mix them together and have a fat bowl of MSG, corn syrup and unpronounceable things with a side of my entire RDA of sodium. Or I could make onion dip from scratch, controlling the ingredients myself, adding the right amount of salt, and slowly caramelizing the onions to add depth of flavor. Of course, caramelized onions require a long period of cooking them in a skillet, stirring frequently to make sure they don't scorch, waiting for those Maillard reactions to hurry up and happen. Or you could just use a crockpot.
A crockpot is the perfect vessel for caramelizing onions — it cooks long and slow and consistently, and it retains liquid so the onions don't scorch. Best of all, you don't have to babysit it — you just add the onions, turn it on, and walk away. It's really only one step removed from opening a packet, and it tastes better and is better for you. A super bowl of dip for the Superbowl (OK, I couldn't resist the pun.)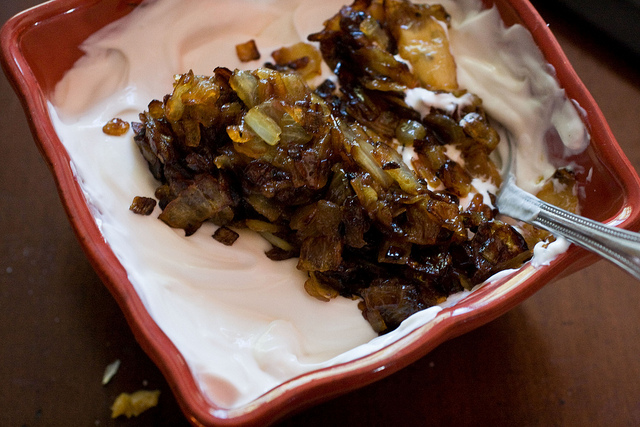 French Onion Dip -- Homemade in the Crockpot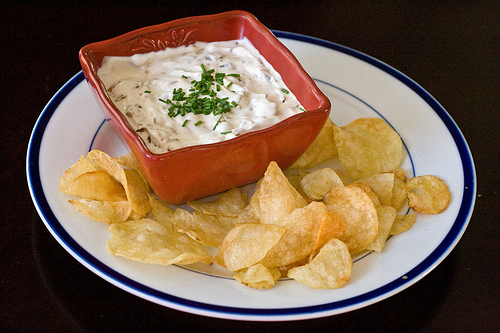 Ingredients
2 large onions, finely chopped (about 3 cups chopped onions)
2 T olive oil
1 T butter
large pinch salt
1 cup sour cream
½ c. mayonnaise
1 small pinch cayenne pepper
salt to taste
Instructions
Place onions, oil, butter and pinch of salt into a slow cooker, and stir to coat. Cook on high for 8 hours, or until onions are deep caramel brown.
Drain any liquid off the onions. Combine half the onions with remaining ingredients in a small bowl, salt to taste. Serve with potato chips and enjoy the Superbowl.
Notes
My slow cooker works best if I cook larger amounts, so I make a lot of onions and use only half for the dip. The rest can go in the refrigerator and be used in pizzas, sandwiches, or to make an instant french onion soup.