I got seriously behind on these reading posts, and not because I haven't been reading!  A lot of these are new (or new to me) offerings from authors I've read before, so it was interesting to compare the books and my reaction to them – it helps me understand why I like the books I do. Between summer vacation and TV hiatus, I've read a ton of books in the past few months, so prepare yourself for a monster post!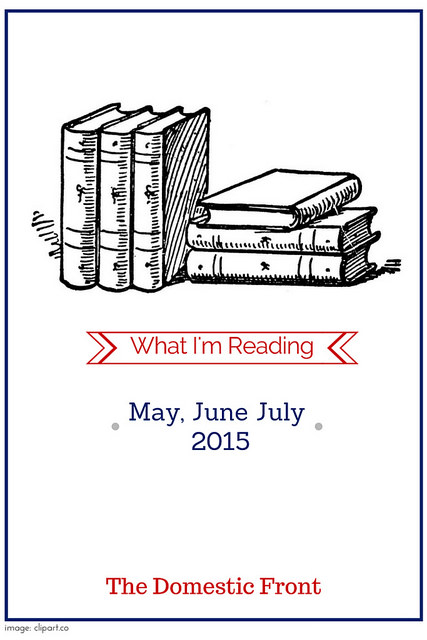 The Face in the Frost by John Bellairs
This is one of those books that was cheap for the Kindle one day, so I bought it, not knowing anything about it except that as I kid I loved John Bellairs for his fabulously creepy books, The House with a Clock in Its Walls
and The Spell of the Sorcerer's Skull
(with Edward Gorey illustrations!).  Months later I read it, thought it was a nice story, moderately entertaining, good enough to finish.  Apparently, it's the work he's best known for (and it does have many classic fantasy elements) but in my view it doesn't reach anywhere near the awesome creep factor of the books I mentioned above.  Of course, it's possible that adult me is just less susceptible to creepiness, but this book did inspire me to go back and read The House with the Clock in its Walls.

Texts from Jane Eyre: And Other Conversations with Your Favorite Literary Characters
 by Mallory Ortberg
I love Mallroy Ortberg's writing over on the Toast, especially the "How to know you're in a __ novel" series, but this wasn't my book.  I think I'm a little too old to find the texting conceit that funny (though those texts from my parents websites make me choke with laughter) , and, even though I consider myself a fairly well-read person (I am the daughter of two English professors!  I almost double majored in English at an Ivy League school!) I was not well-read enough for this book.  I have read Medea but not Metamorphoses, and thus many of the jokes fell flat.
The Brutal Telling by Louise Penny

Bury Your Dead  by Louise Penny
These should be discussed together, since they're sequential in a series and really two parts of the same story.  I love Louise Penny's Inspector Gamache series – I liked the first in the series reasonably well, the second one a lot, and by the third one I was a devotee.  She does a marvelous job delving into the psychological aspects of each mystery, and also she is masterful at creating a sense of place.  Her central place, is, of course, the (fictional) Quebecois village of Three Pines, but these books take you first to the northern islands British Columbia and then into the stony frost of winter in walled Quebec City.  If you are a mystery aficionado at all, I highly recommend Penny's books, and I think A Brutal Telling and Bury Your Dead are particularly fine installments.

The House on Mango Street
 by Sandra Cisneros
I admit, I read this for my book club.  I also read it in high school, where it was part of my summer reading list.  Cisneros is a poet, and this book – a series of vignettes about a girl coming of age in Chicago's barrio, read more like poems than like a story.  To me, it lacked some vibrancy, and living next to a thriving Los Angeles barrio, and being immersed in Latin American culture this didn't feel as fresh as it probably did when it was first published in 1984.  I didn't love it, but it was short.

In the Woods
 by Tana French

The Likeness: A Novel
 by Tana French
Two more  mysteries, again, sequential (#1 and #2 in French's Dublin Murder Squad series).  These don't have to be read together or in order, but your reading of the Likeness will be enhanced if you read In the Woods first.  French is a great writer – In the Woods is very atmospheric and suspenseful – but in the end I found the resolution of the mystery and the central relationships in the books very unsatisfying.  The Likeness was more of a psychological novel than a classic mystery.  It had a plot that's becoming somewhat common — a tight-knit and somewhat isolated group of intellectual snobs infiltrated by an outsider – whose best known example is Donna Tartt's The Secret History
(other examples are Marisha Pessl's Special Topics in Calamity Physics
and Daniel Handler's The Basic Eight
) but this treatment was particularly riveting.  I'd definitely recommend both of these as stay up late to finish mysteries.

I Am Livia by Phyllis T. Smith
I like historical fiction as a general rule and the beginning of the Roman Empire is a particularly fascinating period to read about.  I knew nothing about the title character before I read this book – apparently she was a main character in Robert Graves's I, Claudius, and this book was written somewhat in response to that – but she was also a fascinating historical figure.  A major player in the early Roman empire, Livia Drusilla was the wife to one emperor, the mother to another and the grandmother to a third.  This book deals primarily with her early life and provides an interesting glimpse into Roman politics of the time and the lives of patrician Roman matrons.

Delancey: A Man, a Woman, a Restaurant, a Marriage 
 by Molly Wizenberg
I love Molly's blog, Orangette (who doesn't?),  her podcast with Matthew Amster-Burton, Spilled Milk, is always funny and one of my favorite things to listen to on the morning commute, and her first book, A Homemade Life: Stories and Recipes from My Kitchen Table
, was really lovely.  This new memoir, about opening a pizza restaurant with her husband, Brandon Pettit, lacks the emotional resonance that made A Homemade Life so wonderful, but it is an interesting (and cautionary!) tale of what it's REALLY like to open a restaurant.

The Truth According to Us: A Novel
 by Annie Barrows
You may, if you happen to have a daughter who is not quite eight, know Annie Barrows as a co author of Ivy and Bean.  You probably recognize her name as a co-author of The Guernsey Literary and Potato Peel Pie Society
, which I absolutely adored.  Fans of the latter will definitely recognize the author's voice in this book.  Like Guernsey, it's an epistolary novel.  Like Guernsey, it's an epistolary novel.  Like Guernsey, it describes a small and somewhat isolated community (here, small town West Virginia instead of the Channel Islands) upon which a somewhat glamorous outsider descends.  The book is charming and funny, and the glamorous outsider here is one Miss Layla Beck who is a participant in the Federal Writers Project during the Great Depression, which I knew nothing about. What this book lacked was the lure of Britain for the avowed Anglophile (ahem, me) and the gravity that Nazis will always lend to any narrative.  Still, it's charming and eminently readable.

Station Eleven: A novel by Emily St. John Mandel
What you may not know about me is that I have a total fear of pandemics (which is one of the reasons I am so adamant about flu shots).  I don't like to think about how it doesn't matter that polar icecaps are melting because we're probably all going to die from some horrible disease long before any of us care.   MRSA freaks me out.  So I didn't really expect to like this book about life on earth before, during, and after the pandemic that wipes out most of human civilization.  But I did.  I loved it.  The book is beautifully written, and, while terrifying, is ultimately a message of hope — of the preservation of art and civilization in the midst of chaos, because, as Gene Roddenberry put it  "Survival is insufficient."  This is a superb book.

Material Girls
 by Elaine Dimopoulos
YA dystopian fiction is quite a popular genre nowadays, and this one envisions a world obsessed with youth culture and the latest trend.  The book deals mainly with a rebellion at a design house, which, in a world where being on trend is everything, rocks the foundations.  It felt like the stakes weren't high enough, and I didn't love the ending, which sort of petered out (which may be a common problem with dystopian fiction – after the world ends, what happens then?  I hated the end of the Hunger Games Trilogy, too) but Dimopoulos has a keen ear for language.  The slang her characters use – calling things "Prime" is so catchy that I found myself using it in real life as if it really was slang – only to be met with quizzical looks.  I think this is a YA book that's ultimately best left to the actual young adults.

Pip
 by Freya North
Freya North is a British writer who writes unabashedly frothy chick lit about cute girls and handsome men whom circumstances conspire to keep apart until of course, they come together.  They are completely fluffy and completely enjoyable. Pip was no exception.

The Yellow Eyes of Crocodiles: A Novel
 by Katherine Pancol
When I was in high school, I took French, and we read many French books and French movies.  The books and movies were very French, in that a lot of nothing happened and then they ended.  Big climaxes are not the French way.  The Yellow Eyes of the Crocodiles is very French, except a few things do happen.  The story here was actually quite fun , but I think the translation was terrible – the dialogue was actually jarring and unbelievable.
So, what did you read on your summer vacation?  Any great beach reads? Do you take the summer to dive into literature?  Tell me in the comments!