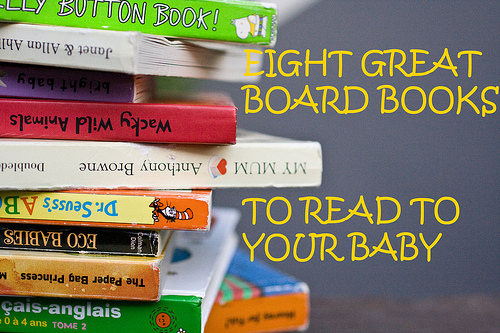 As part of my Lenten obligation to give up stuff (I'm going through our house and trying to reduce our load of things in an effort to focus more on what's important), I've been doing a sweep of bookshelves. Books are particularly hard for me to cull — I am a bibliophile and a re-reader. I also grew up with two professors of English, and I want my bookshelves to be the resource for my kids that my parents' bookshelves were for me. Still, we had plenty of books that will never be re-read (and some that were never read in the first place — ahem, I'm looking at you, college Sociology texts!) and that I have no need to pass on to my kids. So, four banker's boxes later, out they go. Then I tried to do the same with the Nuni's bookshelves, and this proved even more difficult. I took the opportunity to adios a few books I considered twaddle to begin with (too many princess books), and ones that neither the Nuni nor I particularly liked (children's Bible stories are not a fave in our house. My favorite nativity story has the actual text from Luke).
The plus side of this exercise is that I was able to rediscover some of my favorite books from her babyhood, that were read over and over again and beloved by both mother and child. Right now most of our reading together time is spent on chapter books (right now we're enjoying The Magic Faraway Tree
by Enid Blyton), and her solo reading time is spent on early readers, like Mo Willems' excellent Elephant and Piggie Series
. So it was fun to revisit these old board books (from the time when chewing was a very real possibility) that I'm looking forward to reading to Roo.
Here's a list of my favorites:
Moo Baa La La La
by Sandra Boynton
A twist on your classic "animal noises" book, this one never failed to elicit a toddler laugh. All Boynton's books are silly and delightful, but this one, with its simple words and lilting rhythms, is my favorite.

Each Peach Pear Plum
by Janet and Allan Ahlburg
This is a wonderful "I spy" book containing multiple nursery rhyme and fairy tale characters. Babies will love the rhythms and rhymes (Cinderella on the Stairs I spy the Three Bears!) and toddlers love finding the hidden characters in the detailed illustrations. This was one of my favorites from childhood, and I've loved sharing it with my child, too.

ABC: A Child's First Alphabet Book
by Allison Jay
There are a million and twelve ABC books out there, but this one is just BEAUTIFUL. The words are simple (A is for apple, B is for Balloon, etc.) but the illustrations, done in Jay's signature folk art style, are gorgeous and intricate. Each page is its own "I spy" game, with B standing not only for balloon, but also for beehive, butterfly, and ball (and can you see the C cows?) The pictures also tell a charming story, making this a wonderful book for children to look at on their own, as well.
While we're on the subject of ABCs, I would be remiss if I didn't also point out Dr. Seuss's wonderful version. There's a reason the good doctor is beloved, and this book, full of bouncing rhythms, nonsense words, and a secret lesson in phonics, pretty much sums it up.

I Love You Stinky Face
by Lisa McCourt and Cyd Moore
I was given this as a gift at my baby shower with the Nuni, and I love the message (mothers give unconditional love) and the execution (EVEN if you're a green alien who eats bugs instead of peanut butter). My girlie girl found it hilarious, and I'm sure this little boy will be just as tickled.

The Paper Bag Princess
by Robert Munsch
Every parent of a girl must own this princess tale, in which the princess in question exhibits bravery and a can-do attitude and demands respect in return. Every parent of a little boy should read it too — we could all stand to benefit from the lessons about gratitude and what's important (hint: it's not wearing a nice dress).

First Book of Sushi
by Amy Wilson Sanger
One of my girlfriends gave this to me before I was even pregnant with the Nuni, and it quickly became a fast favorite. How could I not love this whole series (which includes Yum Yum Dim Sum and Hola, Jalapeno!)? The brightly colored collage pictures are fun, here, and the rhythms are addictive (Miso in my sippy cup, tofu in my bowl. Crab and avocado fill my California roll). What a great way to introduce tiny kids to a variety of foods!

Goodnight Moon
by Margaret Wise Brown
THE classic baby book. But classic for good reason. Nothing beats the soothing rhythms of Good Night Moon for talking a child down to sleep. You'll read it so many times you'll have it memorized, which comes in handy when you're driving and trying to calm an excited child in the car seat behind you. Baby hypnosis of the best kind.