I've been working on quite a baking project. It took months of effort, and the result weighed in at a whopping seven pounds, nine ounces. I think the finished dish is pretty photogenic though, what do you think?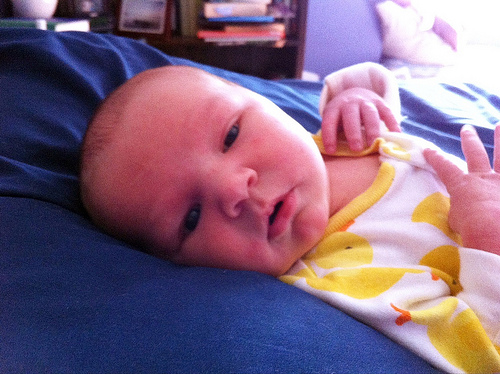 Meet William. Aka Roo, Squeaker Jones, Minikin, Mr. Man and Silent Bill. So far, much to his big sister's disappointment, he doesn't do much, but Boy is a champion eater, which pleases his mama.
Not doing a ton of cooking right now, but I hope to be back in the kitchen soon.