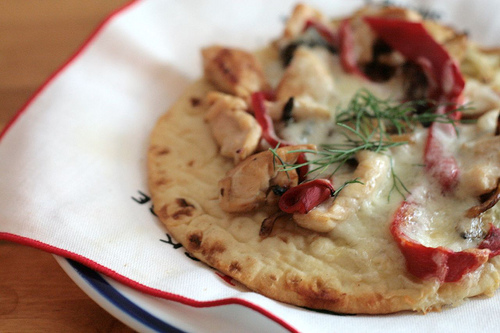 It's funny how life works. We spend our entire childhoods longing to grow up, so eager to join the ranks of adulthood that we can almost taste it. To a child, the charms of being grown up are many — driving cars, earning money, wearing fancy clothes, eating cereal for dinner WHENEVER YOU WANT TO, being on your own (and lets be frank — alcohol and sex also hold their own lures. And, um, voting?) Of course, a few years into adulthood we find ourselves in the thick of reality – our commute is too long, jobs are hard to come by and difficult to do, we have to wear a suit when we'd rather wear yoga pants, cereal for dinner means we haven't managed to get anything worthwhile onto the table, and we wish we ddn't have to be on our own — that someone would just take care of everything for us. (I'm not knocking cocktails, sex or voting, however.)
In the past couple days, I've been thinking about one of those childhood pleasures which is rarely duplicated by adults — the sleepover. On a Friday night like this one, I'd go home after school with my friend Stacey. We'd go swimming in the afternoon, rummage around in her glamorous older sister's room, make ourselves English muffin pizzas for dinner, then lay out sleeping bags on the floor of her family room and watch movies on betamax — Sixteen Candles, the Breakfast Club, Pretty in Pink and my personal favorite — Some Kind of Wonderful. We'd stay up late and tell secrets, and in the morning Stacey's dad would make us coffee ice cream milkshakes for breakfast. There's a special magic to a sleepover — it's almost as good as being grown up. Making your own pizza! Staying up late! Eating ice cream for breakfast! And of course, those wonderful movies about the perils of growing up, of following your heart, of living in an unfriendly world, that we were too young to really empathize with but loved nonetheless.


Like growing up itself, some charms of childhood lose their charm. No more sleeping on the floor for me. And staying up late is a necessity more than a privilege – readily foregone for more blissful sleep. I eat oatmeal for breakfast now, even on weekends. But John Hughes movies are still wonderful, full of wit and pluck and heart. And so are these (adult versions of) English muffin pizzas.
Flatbread Pizzas With Fennel
Ingredients
2 teaspoons extra-virgin olive oil
1 bulb fennel, quartered, cored and thinly sliced, plus 1 tablespoon chopped feathery tops for garnish
4 oz. roasted piquillo peppers, cut into thin strips
8 ounces boneless, skinless chicken breast, very thinly sliced
4 flatbreads or pitas
1 cup shredded fontina cheese
Instructions
Preheat oven to 500°F.
Heat oil in a large skillet over medium heat. Add fennel and saute until it begins to soften, about 5 minutes. Add chicken and cook another 5 minutes, stirring often, until the fennel is soft and the chicken is cooked through.
Place flatbreads on a baking sheet lined with tin foil and top with fennel and chicken mixture, pepper strips and cheese. Bake until the cheese melts and starts to bubble, 10 to 15 minutes. Sprinkle with chopped fennel tops and serve warm.
Notes
Adapted from EatingWell Magazine August/September 2005
RIP John Hughes. You made the movies of a generation.
Readers, what's your favorite John Hughes movie? What's your favorite childhood memory?