I've officially decided I need more soups in my repertoire.  Soup is the ultimate convenience food – it's one-pot cooking, it's make-ahead, it freezes beautifully and it (can be) incredibly healthy.   This spinach and sweet potato soup packs an extra nutritional punch and a subtle sweetness that balances the sharp flavor of the spinach.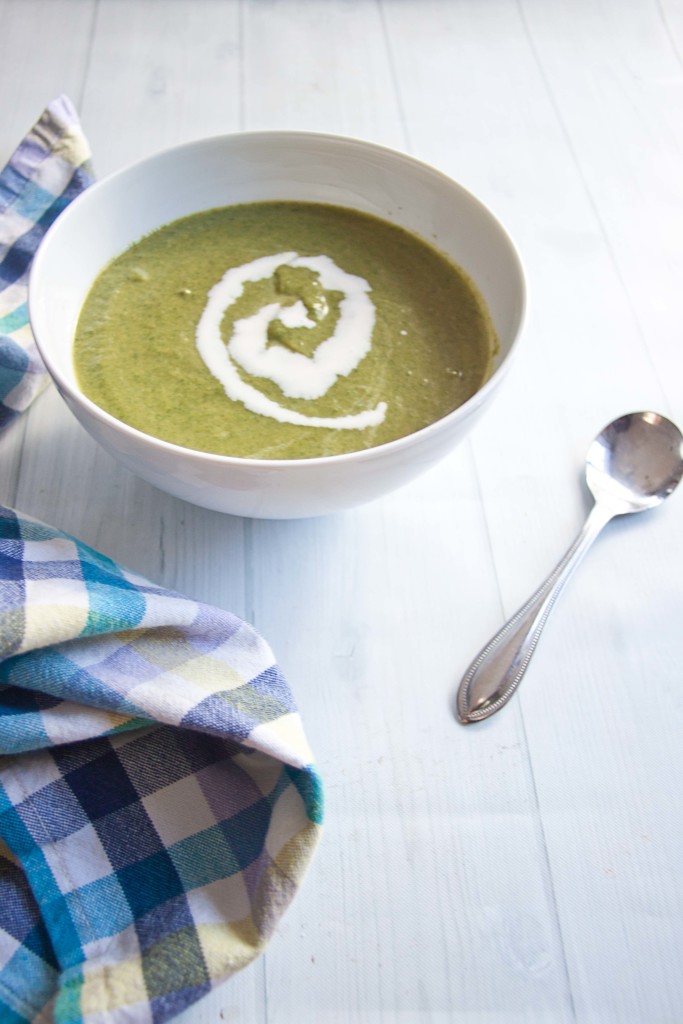 If I was hoping for a respite after the holidays I was sorely mistaken.   The Mr. is again crazy busy at work, I'm crazy busy at work, the Nuni is pretty darn busy at school and Bootsy is 2 and a half, so he is always, always busy.    On a good day our house seems like a circus.  On a bad day, well, I don't even want to tell you what it's like on a bad day.
After a long day at work and a very, very long commute, the last thing I want to do when I get home is worry about dinner.  Mr. TDF is rarely home, and I've got to feed two kids and get them to bed before collapsing in a mindless puddle of Downton Abbey and a glass of wine.  We end up relying a lot on kid food and leftovers, and I've discovered that having a big pot of soup in my fridge that I've cooked on Sunday makes the week that much easier.  With some leftover soup, dinner can become cheese sandwiches, or a quesadilla, and if it's a nutritious, vegetable-laden soup like this Spinach soup with sweet potatoes, I don't have to worry about my kids contracting scurvy or ricketts or whatever it is that kids get if they eat nothing but carbs.
The other great thing about soup is that it's kind of ridiculously easy to make.  A little chopping (in this case, very little), a little stirring, and some light blending, and you've got a healthy meal in a pot.    You can dress it up with garnishes – I think this soup would be fantastic with some crumbled bacon, or a little grated cheese – or just eat it plain, or with a dollop of cream, like I have it shown here.  In times of crisis and times of circus, soup won't let you down.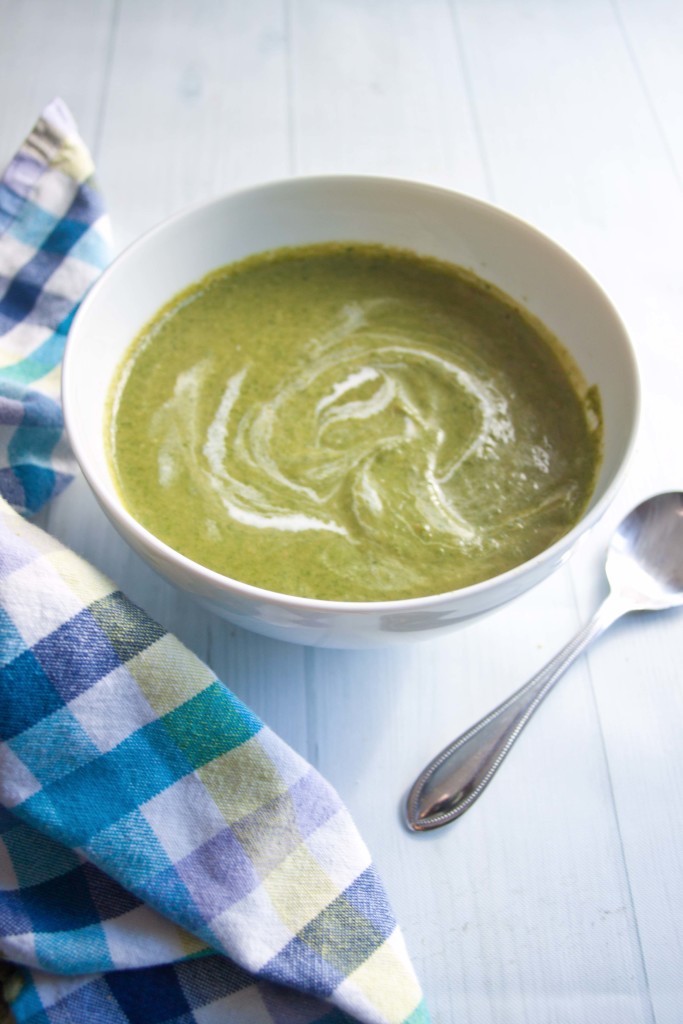 Spinach Sweet Potato Soup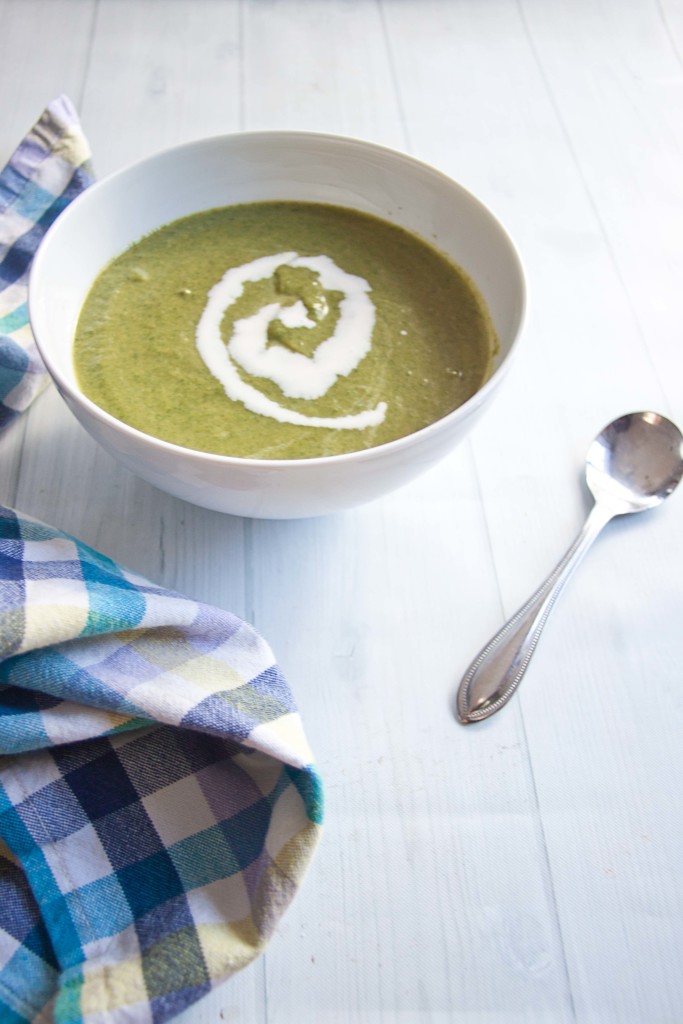 Ingredients
4 Tablespoons butter
1 onion
4 cloves garlic
1 small sweet potato, peeled and cut into chunks
1 small apple, peeled and cored and cut into chunks
2 cups chicken broth
2 cups milk
12 oz fresh spinach
¼ tsp grated nutmeg
salt to taste
Instructions
In a large lidded saucepan, melt the butter over medium heat.
Peel and chop the onion and mince the garlic. Add to the butter and saute until translucent.
Add the potato and the apple, saute for a minute, then add the chicken broth, reduce the heat to low, cover the pot and cook about 5 minutes until the sweet potato starts to soften.
Add the milk and the spinach, cover and simmer about 15 minutes.
Transfer soup to a blender, blend until smooth. Add nutmeg and salt to taste.
Notes
Adapted from the BBC Good Food magazine.