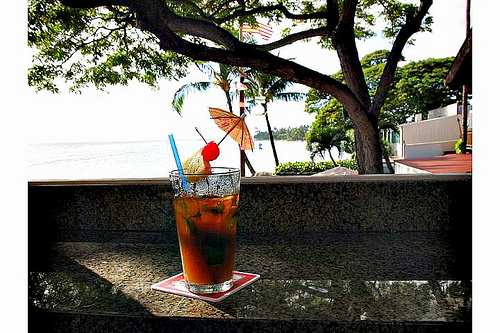 I don't have any new recipes for you today. No photos, no witty anecdotes, nothing. There are two reasons for this. The first is that although I have been cooking — I promise! — I have yet to get internet successfully installed in the new house, and I have a desktop computer, which means it is nearly impossible to transfer photos from the camera to the internet to share with all of you, my dear readers. When my internet is FINALLY working properly (which will not happen before July 14th, thanks to the glacially slow response schedule of AT&T and the archaic phone wiring in my house) I will have goodies to share — a fantastic summer soup, a creamy salad dressing I've been perfecting.
The second reason is that the imagery of summer is iconic– running through sprinklers, sitting on a dock, long warm evenings, afternoons at the beach, days spent in your swimsuit, flip flops and tank tops and the sheer relief of a darkened air conditioned movie theater. Summer food — popsicles and corn on the cob and hamburgers and potato salad and tall cold glasses of something special — is made for those long hot days and warm evenings. And it has been COLD here. I expect June gloom, but this is July, people. I am supposed to live in the land of perpetual summer and it has been drizzling and sixty six degrees here, which is FEBRUARY weather. Who wants to eat popsicles when they are already shivering? Last night, in an act of defiance, I made some corn on the cob and salad for dinner, and we ate it at the kitchen table because it was too cold to eat outside. Fortunately, Los Angeles is supposed to get the memo this weekend, and I'm hoping there's some gazpacho in my near future.
In the meantime, I leave you with a few images of the summer I wish I were enjoying, and some links to a few summer recipes I hope you can enjoy, in case you missed them the first time around.
Fried Zucchini Blossoms
Grilled Shrimp with Ginger Chile Lime Sauce
Summer Squash and Cauliflower Salad with Salsa Verde
Crunchy Pea Salad
Succotash
Plum Pie