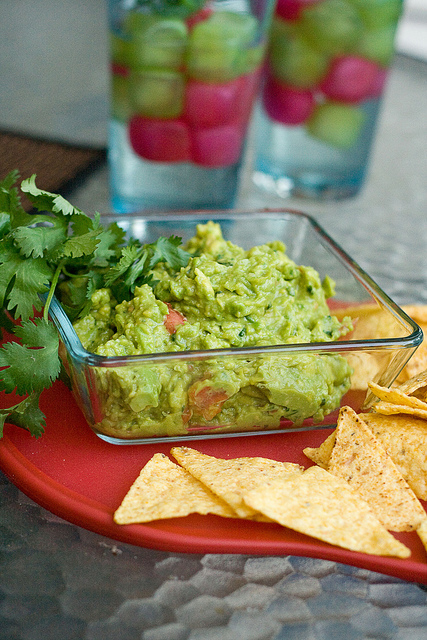 With Labor Day weekend coming up, and outdoor parties and barbecues on the horizon, it's good to have a classic guacamole recipe in your back pocket.
Although I don't have brothers or sisters, I never felt lonely when I was growing up. My mother and father had siblings to spare, and my parents, grandparents, aunts, uncles and cousins gathered often — to celebrate birthdays, holidays, half birthdays, television events. One of the main reasons I wanted to move back to Los Angeles from New York was to give the Nuni (then just a twinkle in her parents' eye) that family and community that I grew up with.
The menu varies — my mother makes mean spare ribs, my aunt often grills sausages. My grandmother's fallback is barbecued chicken, and the sweet spicy taste of her favored brand of barbecue sauce takes me immediately to childhood summer evenings, shivering in a wet bathing suit while the scent of charcoal smoke fills the air. But whatever the main dish was, we always began with guacamole.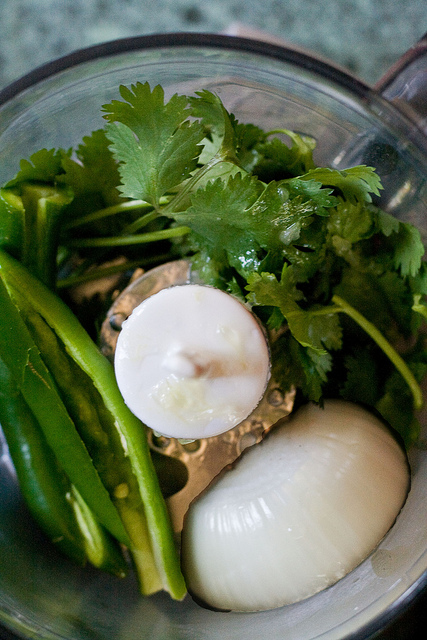 If you grow up in California, avocados are in your blood. They're available at every roadside stand and farmers' market, and you probably know someone with a tree in their back yard. And as a result, they show up everywhere — in a green salad, on a BLT, or even on a hamburger. But nothing shows off the nutty flavor and luscious texture of an avocado quite like guacamole.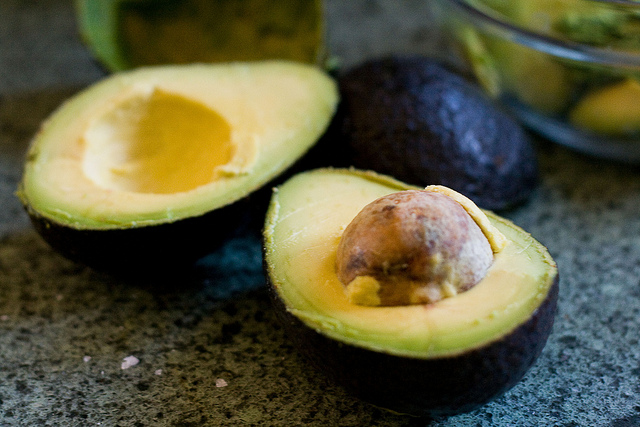 This is my aunt Suzi's guacamole recipe. It's easy and quick to make, spicy and salty, with perfect creamy chunks of avocado, tiny bursts of tomato and the scent of cilantro and lime. To me, it's the ur guacamole — the one all others aspire to. She makes hers in a molcajete, the traditional lava rock pestle, but I've found a cuisinart works just as well. With a few tortilla chips and a glass of white wine, nothing says home to me quite like this guacamole.

The only Guacamole Recipe You'll Ever Need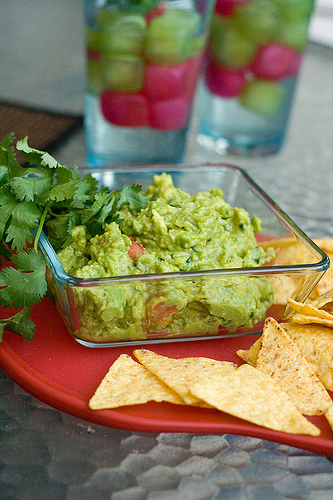 Always use Hass avocados, the kind with nearly black, very bumpy skin. Their flavor and texture is superior. This recipe is quite spicy (depending on the size and heat of your chiles) -- you can reduce the chiles to cut back on the heat, or substitute the serrano for jalapeno.
Ingredients
¼ small white onion
2 serrano chiles, halved and seeds removed
4 large sprigs fresh cilantro, leaves only
Juice of ½ lime
¼ tsp. salt
2 large Hass avocados
1 large tomato, finely chopped
Additional salt to taste
Instructions
In a small food processor*, combine onion, chiles, cilantro, lime juice and salt, and process until smooth and liquid. (If using a molcajete, chop the onion and chiles first, then grind with cilantro, juice and salt until smooth).
Cut the avocados in half. Remove pits (I usually smack them with a chef's knife to bury the edge in the pit, then twist to remove), and scoop the flesh out into a small bowl.
Mash with a fork. Don't let the avocados get too smooth - some remaining chunks are good. Mix in the chile cilantro mixture, add chopped tomatoes, and stir until combined. Salt to taste -- I think this guacamole tastes best when it's a little on the salty side. Serve with tortilla chips.
*I received a cuisinart mini chopper for free from Cuisinart as an attended of Blogher Food 2009.