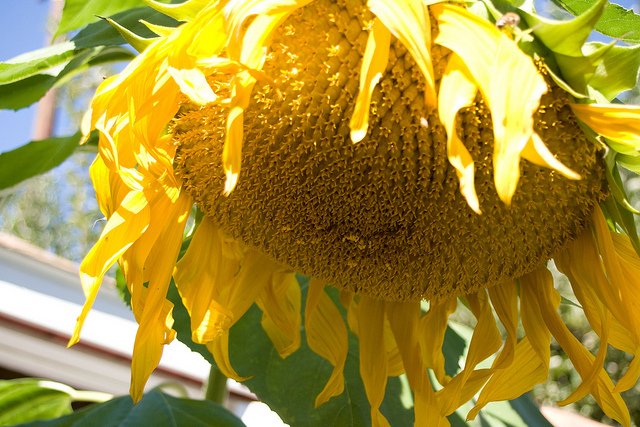 It's October, and you know what that means – cool, crisp days, fires in the fireplace, scarves and boots, hot apple cider … Oh wait. I live in LA, and that means it's ONE HUNDRED DEGREES today. I'm always irrationally mad at Southern California for ruining my favorite season. I'm sure you're all tired of me bitching about the weather, so the good news is that this is probably the turning point, and that some time in the foreseeable future I may again be able to wear clothing with sleeves. Now on to the links to love:
1. From the Archives:
Now that it's October proper, I feel like we can indulge in unabashed pumpkining. I'm totally going to make this pumpkin pie french toast this weekend, and pretend that it feels seasononal.
2. Speaking of Seasonal…
If the change of seasons and the end of the stone fruit has left you feeling a little bit lost, you might want to check out this fantastic seasonal produce guide from the LA Times. It's California-centric, but roughly accurate for the rest of the country, who are mostly getting fruits and vegetables from California anyway.
3. They Say It's Your Birthday…
One of the reasons I love October despite being a native Californian with all the potential for awful weather that implies is because it's my birthday month! I'm going to ignore the gray hair, and take a page from the Nuni's book to focus on … presents! One of the things I've become moderately obsessed with this year is these absolutely chic ear pebble earrings from Catherine Canino.  I love that combination of classic and modern, and they could really be worn with everything.  (PS, they're also available – and aptly named! – at Anthropologie.)
4. The Vaguely Literary Link
Because part of my raison d'etre is to be a book blog. This is only very tenuously bookish, but will delight Shakespeare nerds and other followers of Elizabethan culture. Modern song lyrics rewritten in the style of 16th century sonnets. A sample:
"All eyes are fix'd upon thee, most entranc'd-/thy coronation as the Queen of Dance!" — Abba
5. The Semi-Serious Feminist Article
Only this one's all sexy. Have you guys been watching Outlander on Starz? You all know I've been a fan of the books since I read the first one (in college! I was 20!) and the TV series does not disappoint.  Created by Ron More (who also created BattleStar Galactica), it's a little slow-paced, but makes up for it with gorgeous scenery, authentic period details, fine acting, and eye candy.  Lots of eye candy.  This article from Maureen Ryan (Huffpo's TV critic) helps explain what feels so FRESH about the series – it's sexy times!  For women!  The women aren't just getting raped and fondled (ahem, Game of Thrones – I love you, but I don't love that about you) – they're (and by "they", I mean "she" because there's still only one real female character) getting their jollies on!   That sounds very salacious, but I promise you, it's a good read.
We have family in from out of town and I have my book club this weekend, so there will be much gadding about.  What are you up to this weekend?   
xoxo, Kate