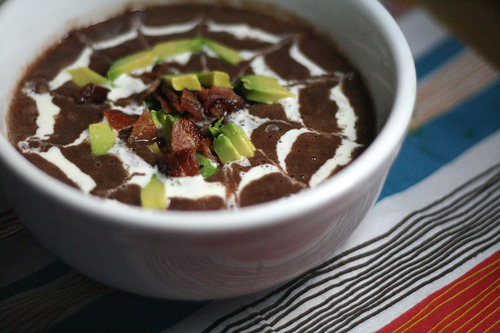 I know I'm going to get my frugal license taken away for this, but the truth of the matter is I don't really like leftovers. Sure, I'll take last night's dinner as a brown bag lunch the next day, but that's pretty much it. I'm certainly not eating the same thing for dinner the next night, and forget about having it every night for a week.
However, when you are cooking for two adults and a toddler (who may, or may not eat whatever you've made, depending on some bizarre power struggle/whimsy/will of the gods), sometimes leftovers are unavoidable. Sometimes I foist them on my husband to take to work for lunch multiple days in a row; sometimes I strongly hint to my babysitter that she's welcome to help herself to anything in that fridge, but sometimes these strategies don't work, and I am forced to my last resort. No, not eating leftovers. I'm talking about the element of disguise.
See, even though I may not want to eat the same thing three days in one week, I am perfectly willing to eat three different things with the same base ingredients. Like these black beans three ways. I like beans and rice, and realize that many people eat it every day of their lives, but sadly, I am not one of those people. I can, however, eat beans and rice one day, and a quesadilla another day, and soup on a third day and be perfectly happy to do all three. Apparently I'm not too bright if I can trick myself this easily, but there you go. Thus we have — black beans three ways, or how to use up your leftovers without driving yourself crazy.


Day 1: Black Beans and Rice
This is a classic, a complete protein, and incredibly simple to prepare.

Day 2: Black Bean Quesadillas
After you've eaten black beans and rice, you want to move onto something with a little more chew and crunch. Cheese quesadillas topped with black beans for additional fiber and protein are given a fresh taste with the additional of pico de gallo and a cabbage slaw.
Day 3: Black Bean Soup
Yes, soup is not too far from stew, but pureeing the beans and adding a bright hit of lime juice makes this an entirely different dish. The garnishes are key to making this a flavorful meal. Serve with some good bread.